Chelsea Wolfe


Pain Is Beauty
Sargent House Records [2013]



Fire Note Says: Chelsea Wolfe's fourth album is the sound of brittle isolation and brutal desperation.
Album Review: It must be a really dark, depressing place – that space between LA singer Chelsea Wolfe's ears. Her music is so fraught with desolation and haunting beauty that it's difficult to imagine her ever smiling. Beyond the goth posturing and neo-witch atmospherics there is an artist whose ghostly voice carries featherweight melodies to heights only the very slight can usually attain. On her second album for Sargent House all the potential found on her earlier work has a payoff. Livelier than last year's Unknown Rooms and more approachable than 2011's Apokalypsis, Pain Is Beauty delivers on Wolfe's considerable promise in a big way.
Doom-folk is a handy descriptor for her music though not entirely accurate. There's plenty of metal machine music thrown in, complete with tom-heavy drums and distorted guitars. But it is the droning synths that breathe life into her songs – songs that often begin as mopey, minor key dirges only to be fleshed out in fascinating ways. Within the space of the album's first five songs we encounter just about everything Wolfe can muster. Opener "Feral Love" is spooky and is a great song for a Halloween soundtrack. The single "We Hit A Wall" stomps along like a funeral march with reverbed guitar accenting her vocals. This is the kind of music I envision being played upon a trip to your local dominitrix. Things brighten up on the next two songs. "House Of Metal" uses real and programmed drums against a chill keyboard riff while strings come in and out at just the right intervals. "The Warden" is a faster paced song with a great chord progression that the vocals all but ignore. The tension created is spell-binding and that's what Wolfe's music at its best does – catches you off guard. It feel effortless but this is obviously an album that was doted over at length. Everything is purposefully arranged. The last of the album's great five-song beginning is "Destruction Makes The World Burn Brighter" and it's a weird rocker that wouldn't sound out of place in a David Lynch film.


Film Noir and Ingmar Bergman are cited as influences and as the record moves into its second half that becomes more apparent. Wolfe takes a more ambient approach to her songs with songs like "The Waves Have Come" which takes eight minutes to achieve its goal but it is in the piano-driven journey that you get the idea that there are some serious songwriting chops at work here. But it is also during this part of Pain Is Beauty that the gently strummed acoustic guitar ballad "They'll Clap When You're Gone" and nylon string closer "Lone" shine. These are great songs by an artist that has only now fully blossomed.
Chelsea Wolfe's scary. This record is the stuff of nightmares but also emotions so pure and raw that it begs you to turn the other way. She has become the dark diva indie doom pop. It might not be for everyone but we have all experienced a shiver in the middle of the night and wondered what else there may be out there unseen but certainly felt. She's felt it too and wrote a damned fine album about it.
Key Tracks: "The Warden", "Feral Love", "We Hit A Wall"
Artists With Similar Fire: Esben & The Witch / Zola Jesus/ Marrisa Nadler

Chelsea Wolfe Website
Chelsea Wolfe Facebook
Sargent House Website
-Reviewed by Scot Lade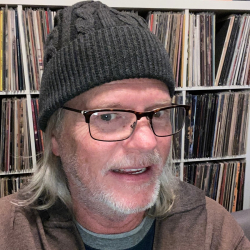 Latest posts by Scot Lade
(see all)