Car Seat Headrest


Twin Fantasy
Matador Records [2018]


Fire Note Says: Car Seat Headrest give the original 2011 Twin Fantasy a shot of rock adrenaline.
Album Review: Twin Fantasy is a re-recorded, re-imagined new version of Will Toledo's 2011 self-released Bandcamp record of the same name. Toledo will for sure take some critical hits for this as many were waiting for the proper follow up to the excellent (and TFN #1 2016 record) Teens of Denial. Sure, I was initially disappointed about this approach as well but when you take a step back and hear the new version of Twin Fantasy you will get it.
Toledo's 2011 version was recorded at age nineteen on an inexpensive laptop and follows his DIY lo-fi approach. It works and is a solid record but now Car Seat Headrest has taken those ten (already good) songs and given them a mobile fidelity type of range that gives each track an entire new depth and life. The full band approach enables each song to explode like the rock song shoes they were originally meant to fill. According to Toledo, he took eight months of mixing just to get the drums right on this new version so you know that this project is not a throwaway.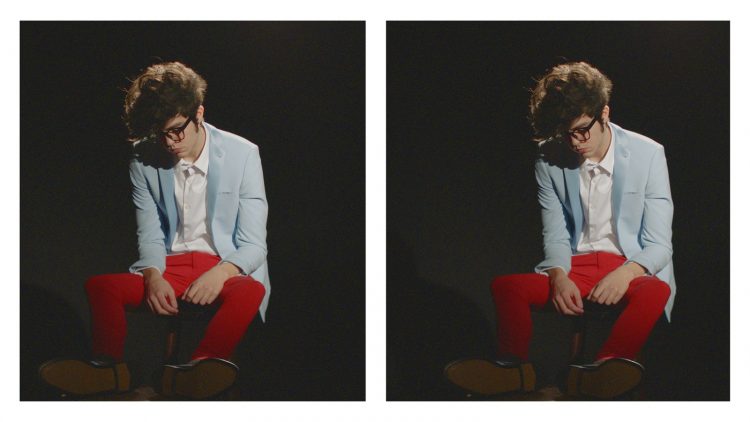 What I like on the newly re-imagined Twin Fantasy is how everything is cleaner. Being a big fan of lo-fi groups, that is a hard statement for me to make but this record doesn't lose any of its innocence from the bigger sound. Where before, I think lo-fi for Bandcamp Car Seat Headrest sometimes meant compressing the vocals, guitar and drums. This soaring difference can be heard right away on the first track "My Boy (Twin Fantasy)" as the layered vocals now swirl around the listener for a different experience. The acoustic guitar on the 1:30 simple song "Stop Smoking (We Love You)" now has a true strum and when Toledo pleads "we don't want you to die," the song is able to focus in on the seriousness of his vocals. One noticeable lyric change on the record is on the rocker "Cute Thing" when Toledo now sings "God give me Frank Ocean's voice and James Brown's stage presence which replaces the original lyric which was "give me Dan Bejar's (Destroyer, Wolf Parade) voice and John Entwistle's (The Who) stage presence." Appealing more to the masses? New heroes? Who knows but only the dedicated will notice. I also liked here how the track listing remains the same and Twin Fantasy is now a bit longer with some of the expanded arrangements.
Fans that have been there from the beginning might have some issues getting into this new version but if you remember Car Seat Headrest's Matador debut, Teens of Style (2015), collected and re-recorded old tunes as well. The band's current and expanded fanbase should completely love this record. The album was already great and now it has been tuned up for the seven-piece band to hit the road. Every track soars higher and wider and should get the maximum volume. What the project may lack in originality it earns back all respect with execution because Twin Fantasy for sure will be one of the bigger guitar records you hear this year.
Key Tracks: "Cute Thing" / "Stop Smoking (We Love You)" / "Sober To Death"
Artists With Similar Fire: Cloud Nothings / Ron Gallo / The Strokes
Car Seat Headrest Website
Car Seat Headrest Facebook
Matador Records
– Reviewed by Thomas Wilde
Latest posts by Thomas Wilde
(see all)