Butch Walker


Afraid Of Ghosts
Dangerbird Records [2015]



Fire Note Says: Butch Walker bravely strips the polish on Afraid Of Ghosts.
Album Review: It might be a surprise to you but Butch Walker has had more success in the music business than most artists dream about. So you ask – If that is so true then why are so many people reading this still scratching their head and thinking I am just blowing hot air your way? Well his longevity is the first reason, as Walker's career includes an early 90's "hair band" called SouthGang that had a single played on MTV's Headbangers Ball and a record produced by Desmond Child (Bon Jovi, KISS, Joan Jett). He then moved on to the alternative rock group Marvelous 3 that had a semi-hit with "Freak of the Week." From there, his solo career started which has always stayed more in the power pop side of things along with producing albums and writing songs for artists such as Fall Out Boy, Taylor Swift, Pink and Weezer to just name a few. So that long journey brings us to Walker's most personal and thoughtful record of his career in Afraid of Ghosts.
Afraid of Ghosts is his seventh full-length and was produced by friend and fellow singer/songwriter Ryan Adams at his PAX AM studios in LA. The album is a full year of writing in the making and was recorded exactly one year after the passing of his father which clearly poured the foundation of the personal material here that also covers the more common staples like life, death and love. This is a side of Walker most of us have not seen this raw and it turns out that the man with his guitar and folkish type songs are pretty good. Good of course doesn't mean "feel good" as many of these tracks are about getting through or scenarios nobody wants to think about like on "Chrissie Hynde" while the main character of the song is listening to a Pretenders record and thinking about freedom right before they serve prison time. "How Are Things, Love?" strolls down a misery country road with steel guitar that reflects painfully on a relationship that used to be.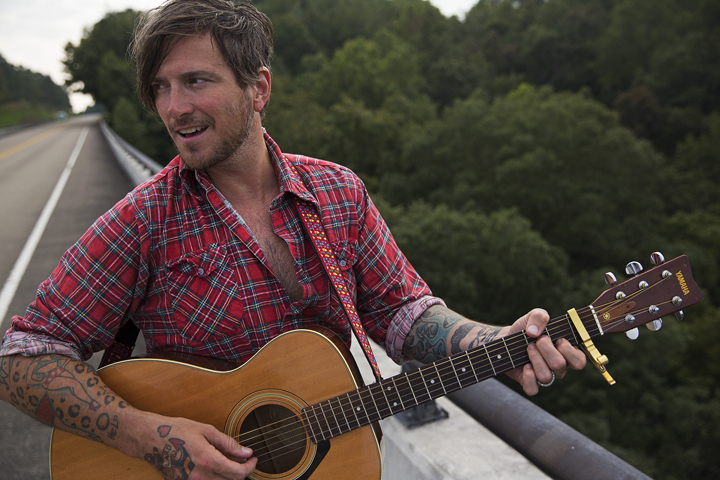 You can definitely hear the Adams influence on Afraid of Ghosts as all of Walker's previous pop melodies have been cleansed from this album and it will remind you more of Ryan's own records Heartbreaker and Love Is Hell. It is an album that can be played with a band or just Walker which gives it strength. In the studio, he actually had Adams buddy, Johnny Depp play guitar on "21+" and Bob Mould steped in for one of the most lyrically powerful tracks on the record with "Father's Day." With a line like "It's Sunday morning, Father's Day; The first without my dad; I look into my little boy's eyes; It takes all I have; Not to break right down in front of him," the song grabs your attention as Walker struggles with his past and future all in the same moment.
Interesting enough, I am not sure all Butch Walker fans will be into this record because of its low key nature. I will tell you that it stays the alt-country course for its entire 40 minutes with only a few up tempo moments. The overall balance is not quite there but the songwriting is excellent and there is enough to keep you coming back. The more important thing about Afraid of Ghosts is that Walker has found a niche for his solo work and I only hope he continues to walk this path moving forward because I am sure he has plenty more great stories to offer.
Key Tracks: "Chrissie Hynde" / "Bed On Fire" / "Father's Day"
Artists With Similar Fire: Jason Isbell / Ryan Adams / Joe Purdy

Butch Walker Website
Butch Walker Facebook
Dangerbird Records
– Reviewed by Christopher Anthony

Latest posts by Christopher Anthony
(see all)