Born Ruffians


Birthmarks
Yep Roc/Paper Bag Records [2013]



Fire Note Says: Born Ruffians give us another fine yet predictable set of indie pop-rock.
Album Review: Born Ruffians are just one of those kind of bands: you know, the kind you want to like a lot more than you actually do. They've got everything just about right so far and yet it's hard to get excited about them. Much like Tapes 'N Tapes, Tokyo Police Club or Throw Me The Statue they make perfectly nice sounding records that epitomize what indie sounded like in the middle of the last decade – when mp3 blogs changed the way the world discovered new bands. Their first album, 2008's Red, Yellow & Blue, was an artifact of that heady, not-too-long-ago era. Say It followed in 2010 and found Born Ruffians trying too hard to expand their sound. So what to make of the third album, Birthmarks? To these ears, the new album is their best effort to date – but only just.
Now a four piece outfit, lead Ruffian Luke LaLonde and the boys took a different route in developing the songs on Birthmarks. Unlike past sessions these were not preceded by testing new songs in live sets, then recording tracks separately. This time they cloistered themselves in an old farmhouse in Ontario to work on arrangements and whatnot. The result is a more democratic product. Perhaps LaLonde releasing a solo album last year cleared him of the need to dictate the terms of each song. There's a relaxed confidence evident right from the start. In the past the Ruffians were wary of comparisons (most notably to kindred musical spirits Vampire Weekend.) Now they seem to not care anymore. How else can one explain the first song on the album, "Needle," opening with vocals copped directly from Fleet Foxes. Next up, "6-5000" really reminds me of The Walkmen. "Permanent Hesitation" could be off the latest Ra Ra Riot and "Rage Flows" combines a Spoon guitar tone with a Strokesian vocal patch. Shameless? Not really. It's all a great deal of fun. Nobody's going to mull over a Born Ruffians record looking for the meaning of life. But what you will find on Birthmarks is perhaps their best song yet: the sex-crazed anthem "Cold Pop." LaLonde tells his love interest that "he's got nothing but lust for you" and it connects on the universally stupid level that all great songs do. His lovelorn yelp cuts through the feverishly strummed rhythm guitar to astonishing effect. Their last song to have that level of impact was "Hummingbird" off the first record.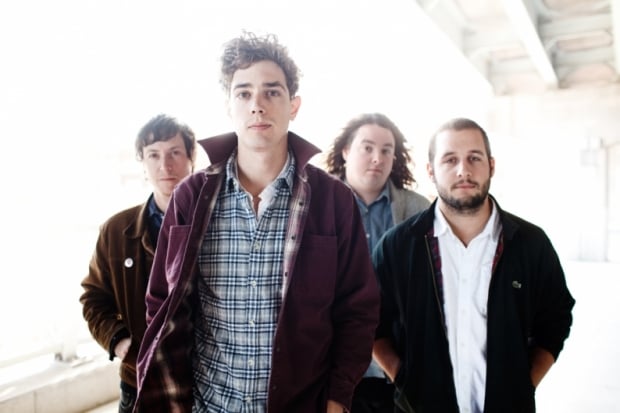 The album does get bogged down by the slower numbers. The appropriately named "So Slow," mid-album bummer "Golden Promises" and the closer "Never Age" show a side of the band it's hard to imagine anyone wanted to hear. Born Ruffians are at their best making quirky, bouncy, harmless indie rock. It is this sunny, Afro-pop inflected vibe that makes songs like "Cold Pop" so refreshing – even if it isn't really all that fresh. Born Ruffians sound more comfortable in their own skin this time around. And that, combined with a respectable hit to miss ratio, makes Birthmarks the best of their three enjoyable albums so far.
Key Tracks: "Cold Pop", "Needle", "6-5000"
Artists With Similar Fire: Vampire Weekend / Tapes 'N Tapes / Someone Still Loves You Boris Yeltsin
Born Ruffians Website
Born Ruffians Facebook
Paper Bag Records
Yep Roc Records
-Reviewed by Scot Lade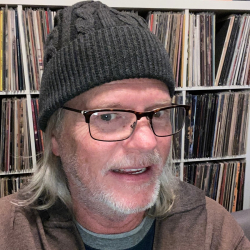 Latest posts by Scot Lade
(see all)