Bell X1


Chop Chop
BellyUp Records [2013]



Fire Note Says: Bell X1's 6th LP is assured while being subdued.
Album Review: Ireland's Bell X1 has changed up their sound with their sixth studio album Chop Chop. The country's second biggest band after U2 worked with The National producer Peter Katis and with Thomas Bartlett, who has worked with Antony and The Johnsons. The influence of these two sounds are felt from the beginning of the album. There is a muted theatricality, a nuanced sonic diversity, that lasts throughout Chop Chop.
"Starlings Over Brighton Pier" could pass a National track if not for lead man Paul Noonan's slightly higher voice. A warm piano trill opens the song and Noonan sings with a nostalgic intensity that is wistful and heartbreaking. Horns undergird the song and never draw too much attention to themselves. Being a former trumpet player this is a tough task to pull off. The track builds and builds and then fades away, much like the memories evoked while hearing the song. This is an easy song to miss but rewards those who pay close attention to it.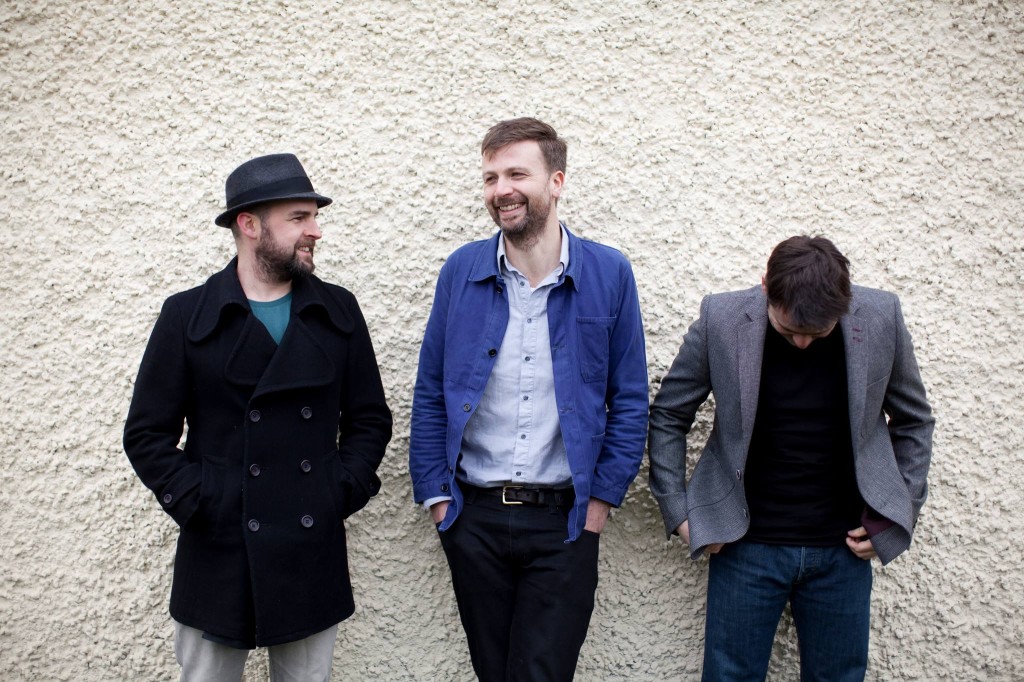 Many of the songs are piano-driven melodies that follow the pattern of "Starlings Over Brighton Pier." One notable exception is "I Will Follow You" which is all percussion and guitar. The variety in percussion stands out and Noonan loosens the vocal tension just a bit. On the other side of the aisle is Chop Chop's penultimate track "Feint Praise." It has a slight reggae beat but also sounds like something that would've been played at a 1960's sock hop. "Feint Praise" has a loose feel that is welcome at this point in the album. Chop Chop does feel quite serious from start to finish excluding this song, which simply feels like one you'd dance with your date to.
If you can imagine a cross between Coldplay and The National, you would get this iteration of Bell X1. As a fan of both bands I found Chop Chop to be very listenable. The album is constructed in a way that keeps things from getting too serious for too long. It's also not going to hit you over the head with brashness – the fifth listen will be much more rewarding than the first.
Key Tracks: "Starlings Over Brighton Pier", "I Will Follow You", "Feint Praise"
Artists With Similar Fire: The National / Coldplay / Travis
Bell X1 Website
Bell X1 Facebook
-Reviewed by Matthew Heiner

Latest posts by Matthew Heiner
(see all)