Beach Slang


Cheap Thrills On A Dead End Street EP
Tiny Engines [2014]



Fire Note Says: Beach Slang add another strong EP to their resume.
Album Review: This new EP from Beach Slang makes one solid point – it is time for a full length. Stop giving us these short power EPs that just feel like a tease to something bigger. Ok, I am just kidding – sort of! The retro guitar driven and hook filled mix of emo punk rock found on their debut Who Would Ever Want Anything So Broken? EP, released earlier this year, was spot on and already had me wanting more. On Cheap Thrills On A Dead End Street, the Philadelphia band does nothing to turn the wheel for change and that is a spectacular thing.
Right from the opening line in first track "All Fuzzed Out" the throated delivery from James Snyder will snag your attention. When he sings, "I'm swallowing faith, but choking on lust. I'm chasing your face, but fucking it up" you can relate to every emotion he pours into this track as we all have been there. This heartfelt rock that grinds along in the best way has Beach Slang never going over the top but filling the air with good old fashion rock. The strength of Beach Slang is in their lyrics that catch your ear. On "Dirty Cigarettes" when Snyder states "All I want are records on my stereo. I'm better off, baby, when I'm all alone. That's a lie" you can connect because if you love music, I guarantee you know what he means.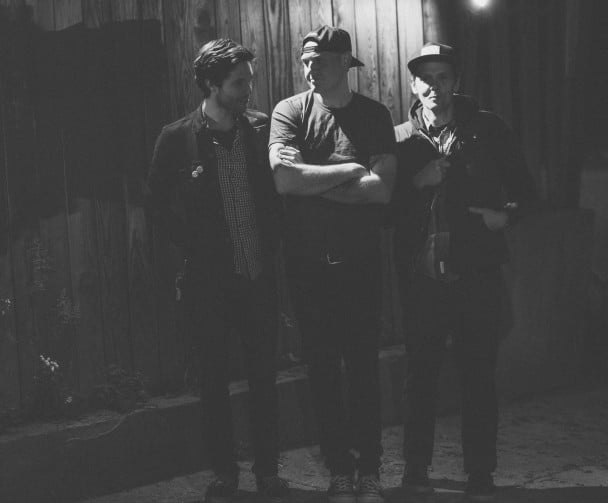 So far with both EPs, I have now heard eight solid songs from Beach Slang. I am not sure if the plan is to carry some of these over into a full length (I would) or bring an entire new batch to the table but Cheap Thrills just proves the point that Beach Slang are ready. If you like the classic 90's sounding indie rock emotion of Jawbreaker that wrestles with the swagger of the 80's Replacements then Beach Slang is your new favorite band. Did I say I can't wait for a full length? Oh yeah – I did!
Key Tracks: "All Fuzzed Out" / "Dirty Cigarettes"
Artists With Similar Fire: The Replacements / Jawbreaker / Knapsack

Beach Slang Website
Beach Slang Facebook
Tiny Engines
– Reviewed by Christopher Anthony

Latest posts by Christopher Anthony
(see all)