Axxa/Abraxas


Axxa/Abraxas
Captured Tracks [2014]



Fire Note Says: Axxa/Abraxas effortlessly introduces you to his love of the 60's.
Album Review: 23 year-old Atlanta native Ben Asbury is Axxa/Abraxas and on his debut you will be introduced to his love of the 60's and vision of the future. I say this all the time but music is always on a constant cycle and what was old is new again and then hit repeat. This is true on Asbury's self-titled record as he incorporates plenty of psychedelic undertones that matches his somewhat nasally Perry Farrell type vocals, but in the end, Axxa/Abraxas is a solid indie pop record that touches several differnet genres.
The hidden 60's pop factor from Axxa/Abraxas is the record's absolute strength. Opening track, "Ryan Michalak (Is Coming To Town)" has a swaying rock vibe to it with its chorus and shimmering guitar that instantly hooks you as its upbeat tempo keeps things somewhat historic sounding but also has just enough distortion for 2014. It is on the next track, "Going Forth," that Asbury's quirkiness shines through. This song has several angular musical turns that instantly grab your ear as Ben's vocals are purposely sung in a different key from the rhythm. This not only spotlights his vocals but packs an intensity that you don't expect as the organ goes a different direction from other components that comprise this track. It even ends with some weird computer/alien noises that allows Axxa/Abraxas' more experimental ideas out of the box.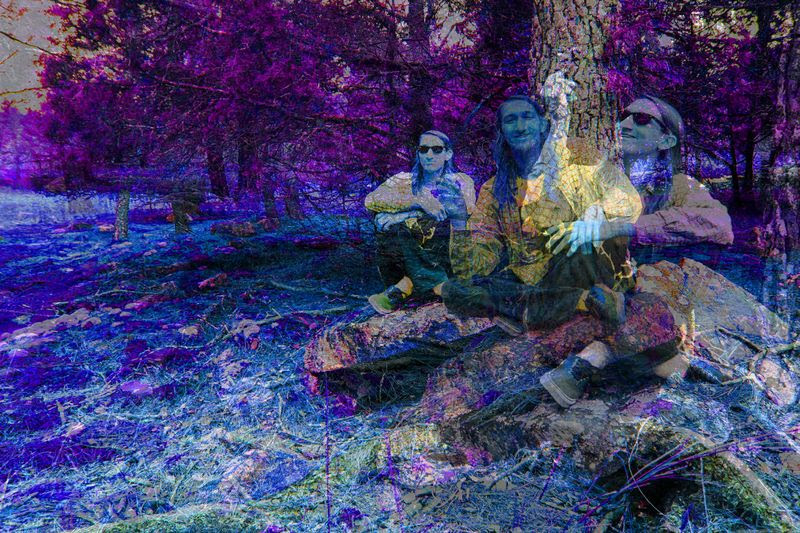 Axxa/Abraxas really succeeds when Asbury cranks up the indie rock like "On The Run" that is a quick foot tapper that falls into the Ty Segall type of territory. The guitar jam on "So Far Away" relives every great 60's guitar record while the cool Doors like organ that rolls on "I Almost Fell" is a winner too. The "oo-oo-oohs" during "Ride Into The Night" is another moment that Axxa/Abraxas sprinkles in that makes it easy to compare to a different era.
Not all the tracks work with the time machine approach like "Beyond The Wind" which drifts a little too long and closer "All That's Passed" that just never takes off. Those are only small blemishes though because there are many tracks that stick with you after the album completes and even get better upon repeat plays. Ben has all the talent to make something great and even though this debut is not quite there his age will work in his favor, so make sure to keep an eye on this one because I guarantee it is not the last time we hear from Mr. Asbury and Axxa/Abraxas!
Key Tracks: "Going Forth", "So Far Away", "On The Run"
Artists With Similar Fire: White Fence / Foxygen / Dead Gaze

Axxa/Abraxxa Website
Axxa/Abraxxa Facebook
Captured Tracks
– Reviewed by Christopher Anthony

Latest posts by Christopher Anthony
(see all)