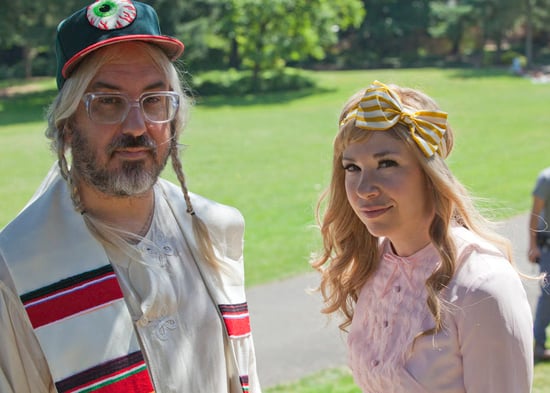 You can see the new video today from Dinosaur Jr. below! "Pierce The Morning Rain" answers the question of what happens when you shake up the typical American, suburban lifestyle with dB drag racing.
"Pierce The Morning Rain" was directed by Emmy-winning comedy writer and director Scott Jacobson of Bob's Burgers, The Daily Show, Saturday Night Live and awesome music videos. The video stars actor James Urbaniak (Homeland, The Venture Brothers) and comedian Maria Bamford as the couple whose lives become transformed by playing Dinosaur Jr. as loudly as current technology allows.
In other Dino news, J Mascis will appear on an upcoming episode of IFC's Portlandia. We have no idea what is going on the in above picture, but J looks great in braids, and it'll broadcast on Friday, January 25th at 10pm ET.


Latest posts by Christopher Anthony
(see all)