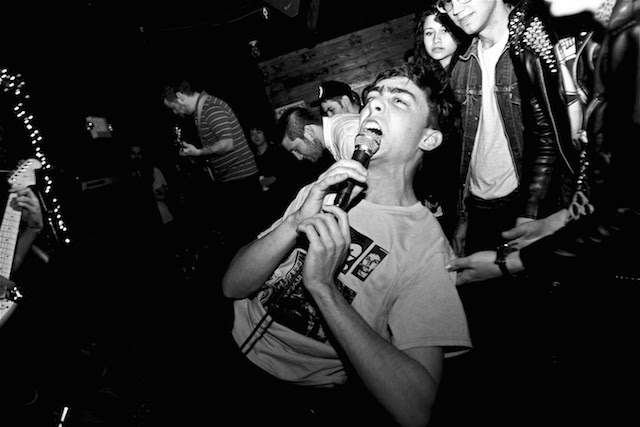 Sacred Bones has long been closely linked with tight-knit regional punk scenes, with roster artists representing everything from the icy precision of Copenhagen (Vår, Lust for Youth) to the acid-fried psych vibes of Tempe, Arizona, (Destruction Unit) to the grimy lawlessness of New York City (The Men, Pop. 1280, Anasazi). Institute stands at the center of another thriving scene in Austin, Texas, and Sacred Bones will be releasing their Salt EP.
Formed in Austin in March 2013, Institute includes members of Wiccans, Glue, Blotter, Recide and more. Before they were even a proper band, singer Moses Brown had a couple of raw post-punk songs sitting on a four-track at his house. Once the lineup solidified, the band touched up one of those songs ("Dead Sea") for a demo, then quickly wrote enough material to flesh out that demo (re-released on Deranged), a seven-inch (on Katorga Works), and now their debut EP for Sacred Bones.
There is a limited edition version of the EP available now. The edition of 200 hand-numbered copies in deluxe packaging, with an alternate screen-printed wrap-around sleeve, and wax-seal can be found HERE.


Latest posts by Christopher Anthony
(see all)