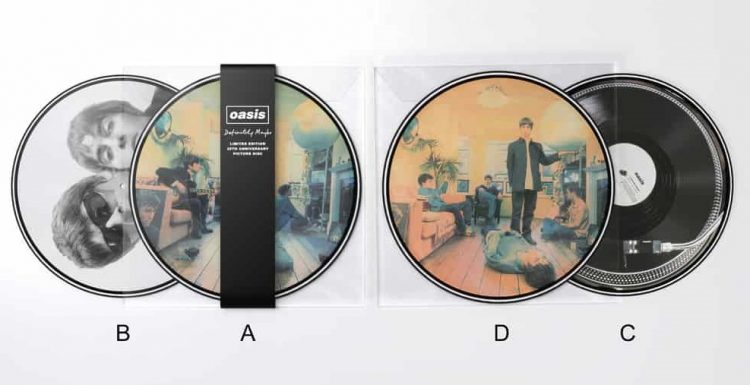 With today marking 25 years since Oasis released their third single "Live Forever" (voted the greatest British song by Radio X listeners last year), Big Brother Recordings have announced special activity to celebrate the silver anniversary of Definitely Maybe, the iconic Manchester band's landmark debut album. To mark the anniversary on August 29th, original content from the era will be made available throughout August – visit www.oasisinet.com for details and follow #DefMaybe25.
In addition, two limited edition vinyl formats will be released – a picture disc via the band's online store and a silver colored LP available at retail from August 30th. You can pre-order the picture disc HERE.
Online Music Magazine: Independent Music Reviews, Vinyl Spotlights, Music News, Videos, 7-inch record features + more!
Latest posts by Fire Note Staff (see all)
Please follow and like us: