Alvvays


Antisocialites
Polyvinyl Records [2017]


Fire Note Says: Alvvays's second album is an indie pop delight.
Album Review: Alvvays made a splash three years ago with their self-titled debut. Their jangle pop was both interesting and fun, and it produced a couple of solid singles. The question is: will Alvvays be able to revisit those heights on album #2, Antisocialites?
The Toronto band, fronted by Molly Rankin, comes out of the gate with the soaring "In Undertow." It's an auspicious start to the album while being a song that ironically portends the end of a relationship. Alvvays seem to quickly answer the challenge that a sophomore album tends to offer. The confection that is "Lollipop (Ode To Jim)" is another high point. As in, it's a pop gem that also tells the story of using psychedelics with a crush. Everyone lands safely by song's end, true to the tone of the song.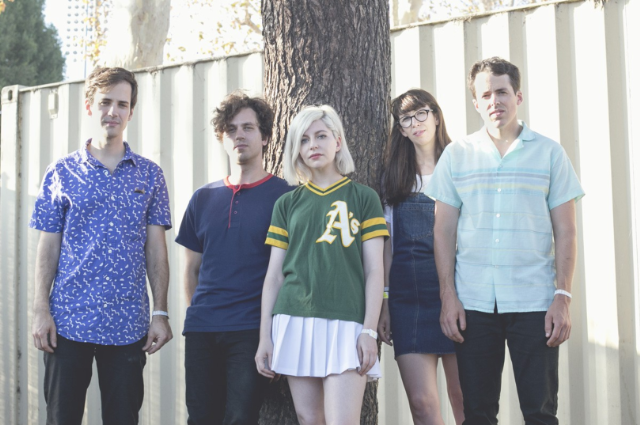 The surprising highlight of the LP is "Not My Baby." It doesn't knock you over the head with a guitar lick or vocal hook as it begins. Rankin's voice, one of the band's clear strengths, delivers words with an understated resoluteness that speaks to the embracing of freedom. The serious tone that invades the song gives it a weight that other tracks are missing. "Not My Baby"is Alvvays at its best.
Listening to Antisocialites, it sounds like Camera Obscura and Best Coast have passed on the torch of cheery-but-not-really jangle pop to Alvvays. Unfortunately, Alvvays doesn't have the stamina to keep up the momentum on each track. It's still a lot of fun and offers a warm, bright spot for those who wish to visit.
Key Tracks: "In Undertow" / "Not My Baby" / "Lollipop (Ode To Jim)"
Artists With Similar Fire: Camera Obscura / Best Coast / Liz Phair
Alvvays Website
Alvvays Facebook
Polyvinyl Records
– Reviewed by Matthew Heiner

I appreciate being able to write for The Fire Note, as it gives me an excuse to keep up with what's happening in new music.

By day I am a dad and a psychologist; I often use music as a way to connect with both my kids and my clients. One of my proudest moments as a father was when my 12-year-old daughter told me of her undying love for Radiohead.

Latest posts by Matthew Heiner (see all)
Please follow and like us: