Lydia Loveless


Boy Crazy And Single(s)
Bloodshot Records [2017]


Fire Note Says: Columbus native, Lydia Loveless combines her 2013 EP, Boy Crazy, with singles and covers recorded through 2015 to deliver her brand of Americana for the first time on CD and vinyl.
Album Review: If you're thinking it hasn't even been a year since we last heard from Lydia Loveless, you'd be correct. Her last full-length album, Real, arrived late in 2016. To make sure she stays fresh in our minds, Loveless is re-issuing her 5 song Boy Crazy EP that came out in 2013, along with some singles and her best-loved tracks recorded prior to Real.
Boy Crazy still showcases Loveless fun mix of rock and country, slowing down the rhythms of her verses to emphasize her melodies and voice, in lyrics that celebrate female empowerment, even if she admits she's a bit "boy crazy." And that's even more true on songs that showed up only as singles, "Mile High," "Come Over," and "Falling Out of Love." While her band plays hard and well, we get to hear more from Loveless, and why some compare her to Lucinda Williams and X's Exene Cervanka. As with all love songs there's desire and heartbreak in her voice, and the players do their best to match the passion in her singing.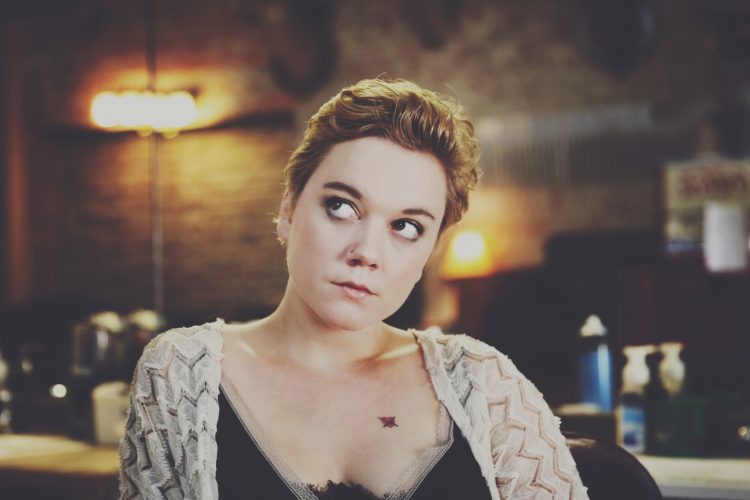 When diving into covers by Kesha and Elvis Costello she keeps the arrangements simple if somewhat unremarkable on "Blind," which is played for it's natural country melody, and "Alison." More fun and interesting is her take on Prince's "I Would Die 4 U" because the funk R&B format pulls her into uncharted territory. Lydia Loveless continues to impress, even as you see her artistry grow over time. All indicators point toward greater success for this smart, fun singer songwriter down the road.
Key Tracks: "Lover's Spat" / "Mile High" / "All I Know"
Artists With Similar Fire: Lucinda Williams / Lone Justice / X
Lydia Loveless Website
Lydia Loveless Facebook
Bloodshot Records
– Reviewed by Brian Q. Newcomb
Brian Quincy Newcomb has found work as rock critic and music journalist since the early 80's, contributing over the years to Billboard Magazine, Paste, The Riverfront Times, and The St. Louis Post-Dispatch.
Latest posts by Brian Q. Newcomb (see all)
Please follow and like us: