LCD Soundsystem


American Dream
DFA/Columbia Records [2017]


Fire Note Says: LCD Soundsystem's take on the American Dream is far more realistic and delivers on its promises.
Album Review: It would be easy to write off LCD Soundsystem, even convenient when you consider that many of their electronic dance tracks can feel repetitive and often run well passed five minutes. And it's even easier if you gave up dancing about the same time you turned 30… funny how that happens. But, you might be no worse for ware if you never heard another Daft Punk song, but LCD Soundsystem, who once had a dance club hit with the track "Daft Punk Is Playing at My House," is busy about something that's very interesting and not just entertaining, or something mindless to groove to on the dance floor.
Surely we knew that when LCD first showed up with "Losing My Edge," an often hilarious take down of claims of "cool" by association, back in 2002, but maybe the video for "New York, I Love You But You're Bringing Me Down" as sung by Kermit the Frog may have been a bridge too far even if the song itself is pretty stellar. And then of course there's the farewell concert back in 2011, memorialized in the documentary film, Shut Up and Play the Hits. Surely, if all that was folderol, than something worth saying (music worth playing) must be driving James Murphy & Co. (but mostly, just James Murphy) to return to the studio after just 6 years.
To be clear, Murphy wants us to know that it's okay to "Change Yr Mind," as obviously as he has. But also, he's angry, let's say very angry, about a friend who has betrayed his trust, as witnessed in "How Do You Sleep?" a song which shares a title with John Lennon's dis of McCartney in their post-Beatles tit-for-tat phase. In "oh Baby," Murphy offers a warm up to the infatuation with an early romance, but in "Other Voices" he chides someone who refuses to grow up, which feels like it could be a political jab at the current President.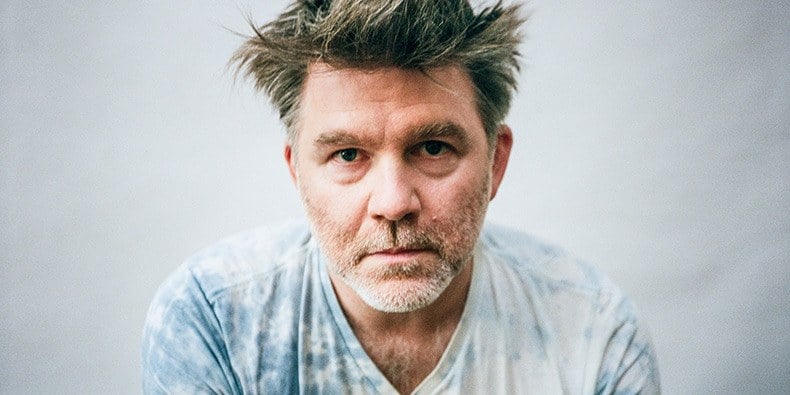 While "Tonight" feels light, but it assures us that below the surface there's a crisis in the making, that all is not as it appears, that our values are unraveling while our attention is elsewhere. Which fuels the tension at work in the two early singles released prior to the full-length release, "Call the Police" and the title track, which face off with the disappointments that come with aging, and settling for less than we had hoped for, where "we do the best we can," even when we know it'll never be quite enough.
There's a dark, often ironic yet literate narrative, at work in Murphy's flowing lyrical storytelling, which can feel poignant and prescient even as it chronicles what could very well be a personal, inner dialogue. And it works without dragging one down, because the music is energetic and effervescent, a bit of a revolution against the status quo, a refusal to let the grim undercurrent rule the day. If all else fails you can at least let out some steam, release the pressure valve, on the rocker "Emotional Haircut," where all may not be what it seems, but we can "raise a glass" anyway. "black screen," the 11 plus minute closer, reckons with the passing of one's musical heroes, apparently a tip of the hat to David Bowie who had befriended Murphy in his later years.
There's little doubt these days that investing too much in the "American Dream" can leave one disappointed, but we may end up feeling finally that it's going to be "okay." But, in the face of that grim portrait of reality, LCD Soundsystem's take is far more realistic, and it does deliver on its promises.
Key Tracks: "Call The Police" / "Tonight" / "Emotional Haircut"
Artists With Similar Fire: Daft Punk / Moby / David Bowie
LCD Soundsystem Website
LCD Soundsystem Facebook
DFA Records
Columbia Records
– Reviewed by Brian Q. Newcomb
Brian Quincy Newcomb has found work as rock critic and music journalist since the early 80's, contributing over the years to Billboard Magazine, Paste, The Riverfront Times, and The St. Louis Post-Dispatch.
Latest posts by Brian Q. Newcomb (see all)
Please follow and like us: