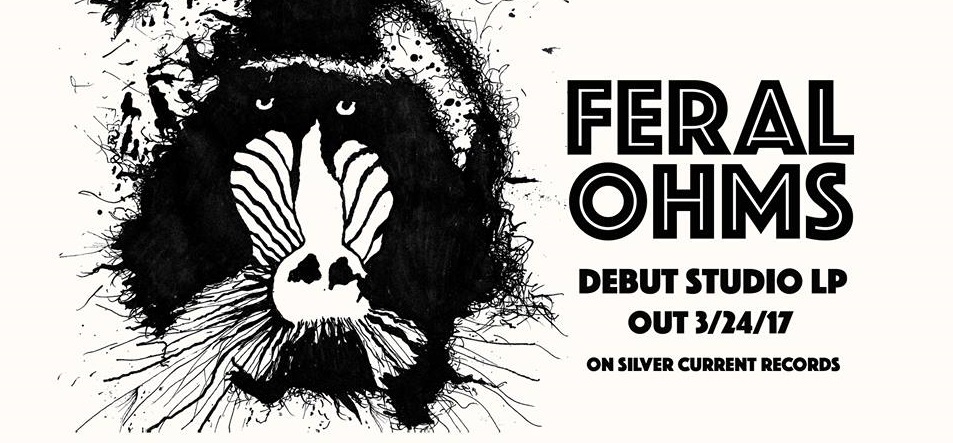 Feral Ohms was formed in 2011 by three Bay Area underground rock vets. One of those being Comets on Fire co-founder Ethan Miller. Loud, super-fuzzed, and absolutely fierce. The amazing part about this band is how underground they have been but not anymore. All of that should quickly change. The Oakland group just released the energized Live In San Francisco set on Castle Face Records (which we reviewed yesterday) and now have a debut studio record out March 24 via Silver Current Records.
"God Of Nicaragua" is our first taste and this track does not disappoint. If you expected face peeling and sweat soaked rock n roll then you came to the right place! This Friday Fire Track has a pointed rock direction, a desperation that pulls you in and includes just the right amount of production noise/fuzz to shimmer your walls. You also need to make sure your volume knob is turned up around the 2-minute mark because it starts a guitar solo that you don't want to miss. We can't wait to get our hands on this debut. Enjoy your Friday and crank this track up!

Feral Ohms Facebook
Silver Current Records

After spending the early 90's managing a record store, the mid to late 90's producing alternative video shows and 00's blogging about the music scene Christopher Anthony is always ready to hear new music.

Latest posts by Christopher Anthony (see all)
Please follow and like us: