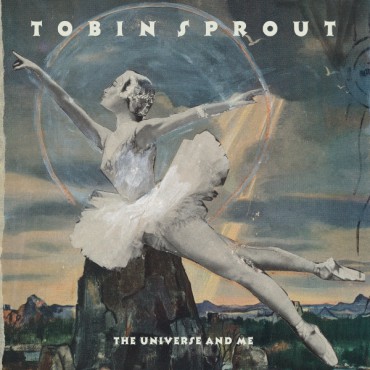 Tobin Sprout is back on the recording map with his first solo LP since 2010's The Bluebirds Of Happiness Tried To Land On My Shoulder. The Universe And Me is set to release on January 20th via Burger Records.
The Universe and Me will will have a limited pressing of a baby blue vinyl for the first 300 copies. I can't imagine that this will last very long with all of the Guided By Voices fans out there so you might want to head HERE now to secure your copy.
In other Sprout news, his new band will embark on a nationwide tour after the release, which will be his first tour in over a decade. Burger Records also shared that they will be reissuing Sprout's mid-'90s Matador albums — Carnival Boy and Moonflower Plastic in the months ahead, so 2017 is looking to be the year of Sprout at Burger!
The Universe And Me Tracklist
01. Future Boy Today/Man Of Tomorrow
02. The Universe And Me
03. A Walk Across The Human Bridge
04. Manifest Street
05. Honor Guard
06. When I Was A Boy
07. Cowboy Curtains
08. Heavenly Bones
09. Heart Of Wax
10. I Fall You Fall
11. Tomorrow From Heaven
12. Just One Kid (Takes On The World)
13. To Wake Up June
14. Future Boy (Reprise)

After spending the early 90's managing a record store, the mid to late 90's producing alternative video shows and 00's blogging about the music scene Christopher Anthony is always ready to hear new music.

Latest posts by Christopher Anthony (see all)
Please follow and like us: