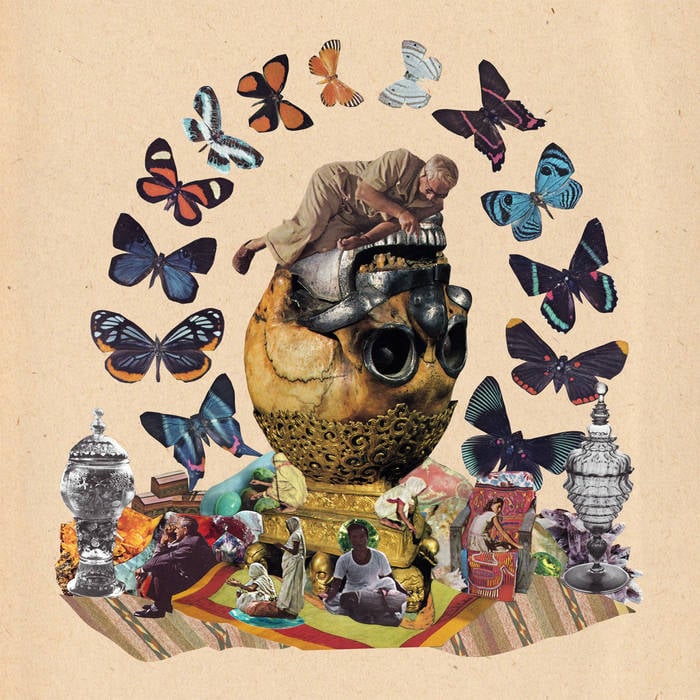 Did you see our video premiere Monday from Company Of Selves for "Presidential Model?" Well today, you can steam their debut record Butterfly Handlers & Memory Travelers at TFN before its release this Friday on Fleeting Youth Records.
Company Of Selves is comprised of a crew of friends that have been playing around New York for some time and is led by the multi-talented Christopher Hoffman. Hoffman stays busy as he currently plays in several other bands and also is a songwriter, composer, and cellist plus has worked with such artists as Marianne Faithfull, Ryan Adams, Iron & Wine, Craig McDean and Michael Pitt.
Butterfly Handlers & Memory Travelers has a big sprawling sound that squeezes intensity into tiny song fragments. It is a record that balances Hoffman's direct vocals with the record's developed soundscapes for something different. You can hear the full album below and if you like what you hear then head on over to Fleeting Youth and pre-order your copy on limited cassette or digital HERE!


After spending the early 90's managing a record store, the mid to late 90's producing alternative video shows and 00's blogging about the music scene Christopher Anthony is always ready to hear new music.

Latest posts by Christopher Anthony (see all)
Please follow and like us: