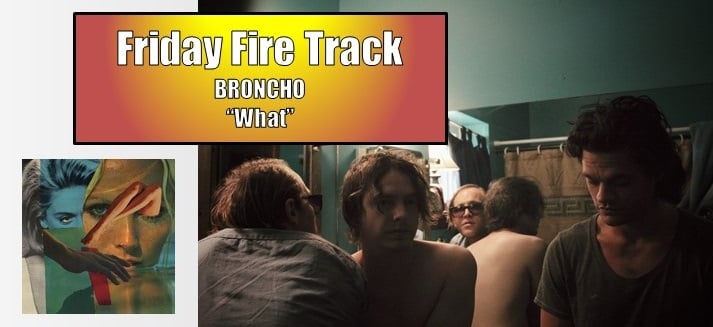 Oklahoma band BRONCHO is set to release their sophomore album, Just Enough Hip To Be Woman, on September 16 via Dine Alone Records. The fire track today is "What" and it represents a good slice of their garage/glam/pop rock vibe.
What I like about the track is how its filled to the brim with swagger as singer Ryan Lindsey rolls through the lyrics and the sweaty undertone riff keeps on chugging. At only a little over two minutes its energy fills your speakers and at the end will have you chanting along "what what what!"

BRONCHO Website
BRONCHO Facebook
Dine Alone Records

After spending the early 90's managing a record store, the mid to late 90's producing alternative video shows and 00's blogging about the music scene Christopher Anthony is always ready to hear new music.

Latest posts by Christopher Anthony (see all)
Please follow and like us: