Jus Post Bellum


Oh July
Self-Released [2013]




Fire Note Says: Jus Post Bellum tell a historical story of war that is hard to turn away from!
Album Review: I know that the indie neo-folk sound has been in the spotlight this past year with bands like The Lumineers, The Civil Wars, the Avetts and those Mumford boys but the movement has been going strong for some time and it's the bands that you have not heard yet that still are breathing fresh air into this genre. One of those groups is Jus Post Bellum from Brooklyn, New York. Oh July represents their sophomore album and it not only has a musical elegance from both its vocals and instruments but also has a lyrical depth that will impress you with its songs that have been inspired by events of the American Civil war and more broadly American History.
You might think that Jus Post Bellum could be way above your head or straight up boring, like you might remember your American History class, but one listen to the layered harmony that opens the record will immediately have your attention. Lead singer Geoffrey Wilson has a dominate but soft voice much like Josh Tillman (Father John Misty) or Justin Vernon (Bon Iver), which easily gives Oh July a boost because his delivery is so smooth. When you combine this with the backing vocal support from Hannah Jensen it creates an instant balance which is not only likeable but makes you want to hear more. The four piece rounds out their catchy vocals with the addition of upright bass, cello, percussion, keys and horns.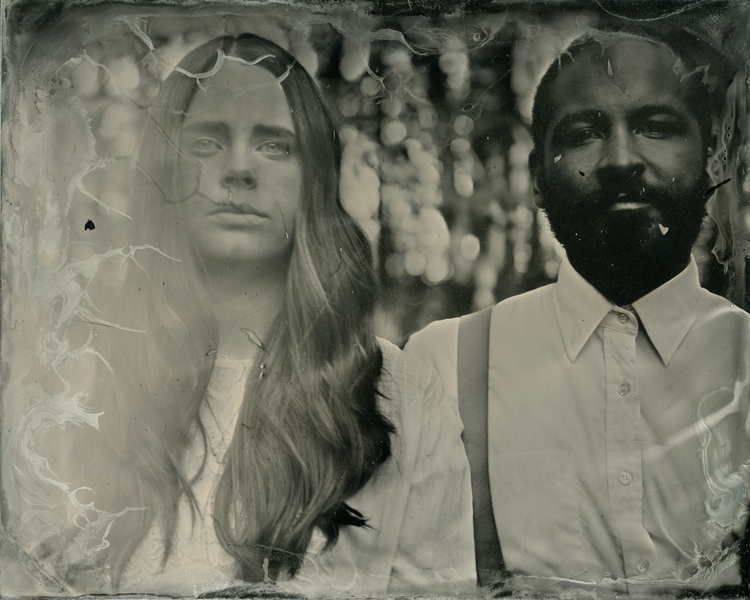 Jus Post Bellum is Latin for "Justice After War" and the band stays true to its name with songs like the title track which finds Wilson telling a story of a man's wish to return to his love while trying to survive war. On "Sonny," the band sings directly about the Civil War while "Abe & Johnny" offers a little different perspective on the Abraham Lincoln and John Wilkes Booth connection. All of these tracks could turn out to be a yawn but Jus Post Bellum erases those thoughts with each intricate melody and carefully placed string or strum.
If you are looking for an excellent folk album to just let play, Oh July is that album. Every song on this record has the power to connect and remains memorable well after completion. From the soaring chorus in "Call To My Jesus" to the closing instrumental "Lake, Minnesota," Jus Post Bellum's sophomore album is a record that took me by surprise and has not left my playlist yet. With the right break or opening tour slot there is really no reason that Jus Post Bellum should not grow their fan base as their style of honest music gets harder to come by every day. If you were grading the group on that factor alone, Oh July is a perfect 10.
Key Tracks: "Gimme That Gun", "Sharp Was The River Bending", "Call To My Jesus"
Artists With Similar Fire: Father John Misty / The Lone Bellow / Vandaveer

Jus Post Bellum Website
Jus Post Bellum Facebook
– Reviewed by Christopher Anthony

After spending the early 90's managing a record store, the mid to late 90's producing alternative video shows and 00's blogging about the music scene Christopher Anthony is always ready to hear new music.

Latest posts by Christopher Anthony (see all)
Please follow and like us: