Failure Confirm Reunion; First Performance in 15 Years Slated for FEb. 13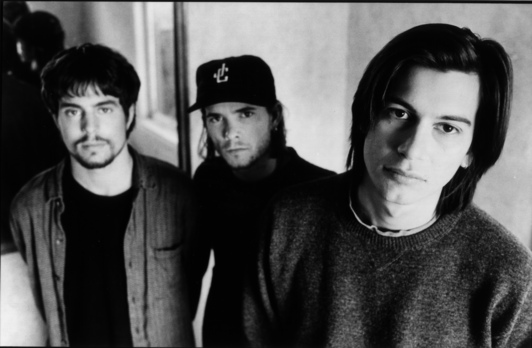 Failure, the influential rock band who disbanded in 1997, have confirmed what had been rumored in recent weeks: the band has reunited and will play their first live show in over fifteen years on Feb. 13 at the El Rey Theatre in Los Angeles.
"Once you put aside all the historical baggage, hype, regrets, etc., there is one truth that remains," explained Ken Andrews. "When we play music together something happens that is very hard to define and equally difficult to duplicate."
Tickets for the special evening are on-sale this Thursday, Nov. 7 at 10 a.m. A limited edition 7-inch featuring two rarities will be available to the first 250 ticket purchasers at these exclusive outlets: Amoeba Music (6400 W. Sunset Blvd, Los Angeles), Origami Vinyl (1816 W. Sunset Blvd, Los Angeles) and Axs.com.
Let's hope the reunion continues and turns into a full tour!

After spending the early 90's managing a record store, the mid to late 90's producing alternative video shows and 00's blogging about the music scene Christopher Anthony is always ready to hear new music.

Latest posts by Christopher Anthony (see all)
Please follow and like us: