GBV Drummer Kevin Fennell "No Longer In The Band"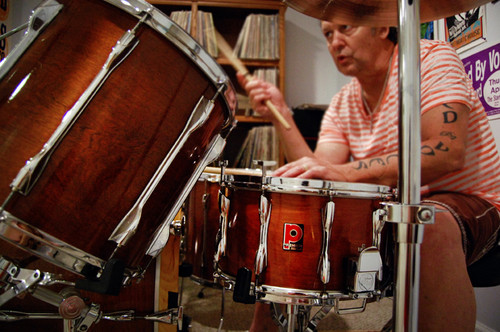 Last week, Guided by Voices drummer Kevin Fennell put his drum kit on eBay for $55,000. Today a statement from the GBV camp said this about the sale: "For the record, the band Guided By Voices has nothing to do with the sale of Kevin Fennell's drums. He is acting on his own and is no longer in the band."
Well – that is that. The eBay sale still has not had any bidders but has a little over 9 hours to go. This also brings the next big question? Who will replace Fennell on skins? Get your GBV family tree out and start guessing!
-photo by Erica Ott (www.ericaott.com)

After spending the early 90's managing a record store, the mid to late 90's producing alternative video shows and 00's blogging about the music scene Christopher Anthony is always ready to hear new music.

Latest posts by Christopher Anthony (see all)
Please follow and like us: