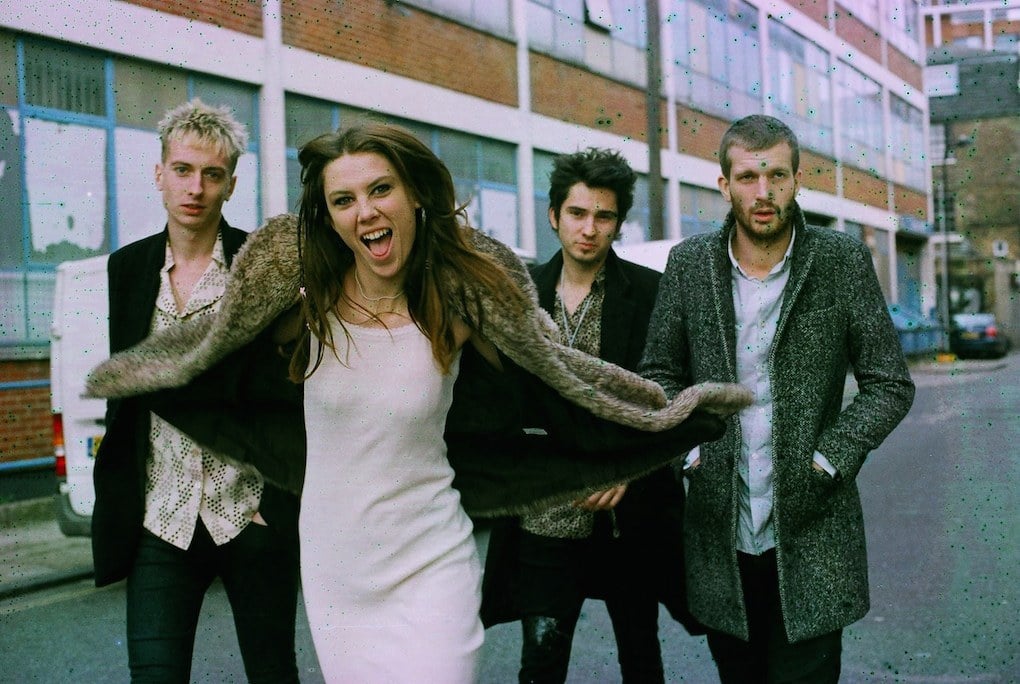 Wolf Alice with Radkey: Madison Live, Covington, Kentucky – December 16, 2015
Let's get this out of the way: If you get the chance to see Wolf Alice in concert, you need to do it. The sooner the better.
Why? The British four-piece has been on the brink for the past year and justified the hype with their solid debut LP My Love Is Cool. That preparation has allowed for them to have a level of both polish and energy that is rare. They brought that combination of skills to their performance, like a rookie with all of the skills to thrive in the big leagues.
Opening act Radkey, a three-piece punk rock band from Missouri (and who happen to all be brothers), delivered on the promise of their adrenaline-filled and urgent records. That energy came out in their live act. The banter between songs was minimal and endearingly weird; the music spoke for itself. As a whole the pace was fast, without a break for 40 minutes. That commitment is appreciated but left me weary after a while. Impressive live songs included the fascinating "Romance Dawn; "Song of Solomon" and "Glore" also stood out.
After a short break Wolf Alice kicked things off with "My Loves Whore." "Freazy" and "Bros" followed, knocking out my three favorite songs off their debut album in succession. All three sounded amazing live, much better than the studio recordings. "My Loves Whore" has a heavy intro that crescendoes to a breathtaking climax; it was the perfect opener. The change of pace in "Freazy" kept me off balance while the majesty and hopefulness of "Bros" blew me away. I'm pretty sure that by the middle of "Bros" I left my body for a few seconds. No drugs were involved, either.
It's no surprise that I enjoyed the songs I liked going in. The hallmark of a great live band is getting you interested and excited by their "lesser" songs. I was surprised by how much I liked "Fluffy," and especially "Swallowtail." The latter is a slow burner, during which all band members demonstrated restraint and patience to allow for the climax to make its impact. Joel Amey, the drummer, took over lead vocals for "Swallowtail" and proved himself more than up to the task. Wolf Alice ended their set with "Moaning Lisa Smile," which was like having a gourmet dessert after a 10-course meal. Overall, Ellie Roswell's vocals were spot on; she emanated cool. Theo Ellis' bass was superb and he kept the crowd engaged with his energy. Joff Oddie shredded on guitar.
With a Grammy nomination under their belt and an impressive debut album out, Wolf Alice has a lot of momentum. If I could buy stock in them I would. I had high expectations for this show and am happy to see that they were exceeded. There's something about seeing a band with arena sound in a club that is special. Go see them before it's too late to be so up close and personal with them.

Latest posts by Matthew Heiner
(see all)