Weekend


Jinx
Slumberland Records [2013]



Fire Note Says: Brooklyn via San Francisco band add some New Wave flavor to their second album.
Album Review: Weekend's 2010 debut, Sports, was a loud, distorted and uncompromising affair. It was also almost unlistenable. Even front man Shaun Durkan has admitted to having difficulty sitting through it in its entirety. I for one could not. Not that I am squeamish or in any way averse to noisy rock 'n roll, mind you. No, it was more a case of the amps being cranked up merely for volume's sake. It hurt what were some pretty good songs. That is what makes Jinx such a pleasant surprise. The post-punk and shoe gaze influences are still around but a New Wave sheen has been applied and it acts like a tonic on the album's eleven tracks. Clocking in at fifty minutes, the added production and cleaner vocals are as welcome as a cold front in August.
Though sporting a new veneer, these songs are still dark and moody. Eighties acts The Cure and Depeche Mode are called to mind immediately with the bouncy opening track "Mirror." The synths are a little more 2013 but when new member Nick Ray's bass and Kevin Johnson's guitar come into view it's all arena goth goodness. Drummer Abe Pedroza lays down a savage beat while Durkan repeats the line: "I feel sick, sick, sick in my heart." He reportedly worked way harder on lyrics this time but they are still far from a strength for Weekend. The spirit of Ian Curtis lives in the belly of many of these songs. And Robert Smith. But also Trent Reznor. There's a lot of sub-genre hopping. Nothing strays too far from the motherland and everything feels oddly familiar. "July" employs a nice kraut rock beat while "Oubliette" has some early My Bloody Valentine buried in its dank depths. Then with "Celebration, FL" we get a funky INXS groove going.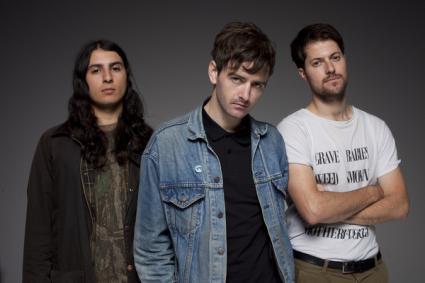 And so it is throughout Jinx. Each track unfurls like opening a time capsule. As different artifacts from the same era come to the surface one has conflicting reactions. Keep in mind: Star Wars and David Bowie's Low both came out in 1977. One feels incredibly dated while the other seems relevant to this day. This same distortion of time forces this kind of record into a void. I'm sure many listeners were born after Disintegration was released. They will have a separate take-away. But to those of us old enough to remember these things, well, we will perceive them through that prism. To be fair, the second half of Jinx culls some later influences ("It's Alright" could be a Nine Inch Nails song) but the over-arching theme is the 80's.
Despite the lighter tone and brighter melodies, Jinx is, in its own way, every bit as difficult to get through as Sports. But it is a better record, on the whole. The dichotomy of upbeat rhythms with mopey lyrics is usually a sound strategy. And so it is here. There's some strong playing and I really like the fact that they have shown immense growth between full-lengths. The move to Brooklyn was also a good play. That hotbed of indie music seems to have an effect on every artist who relocates there. Given the diversity of musicians that call it home, it may be just a matter of time until Weekend finds the one thing they still lack – their own unique voice. And if not, Jinx is just solid enough to stand out either way.
Key Tracks: "Mirror", "Oubliette", "It's Alright"
Artists With Similar Fire: The Cure / Joy Division / Savages
Weekend Website
Weekend Facebook
Slumberland Records
-Reviewed by Scot Lade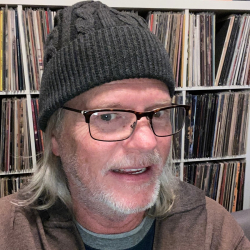 Latest posts by Scot Lade
(see all)