Twerps


Range Anxiety
Merge Records [2015]



Fire Note Says: Twerps return with another batch of indie jangle bliss.
Album Review: There is always a place for simple guitar, simple lyrics and bright melodies in indie rock and that is exactly what Australia's Twerps offered on their 2011 self-titled debut. With plenty of critic praise, it was a record that put the Twerps on the music map, so the anticipation for their sophomore record, Range Anxiety, was quite high and honestly its arrival was much overdue. For fans, this is scary territory as you want the Twerps to avoid the sophomore slump but also don't want to them change too much from their engaging debut.
The good news is that Range Anxiety does not change the formula one bit. Twerps are still the Twerps. Right now, a million Australians just shouted out for joy and the truth is, the overall sound here is a satisfying ending to the wait as Range Anxiety almost serves a reminder to all why we liked the Twerps in the first place. The breezy flow and jangly pop happen throughout the record, while the vocal interplay of duel vocalists Martin Frawley and Julia McFarlane once again give their music depth. The big growth on Range Anxiety comes in the form of lyrics, as I would say their true struggles with relationships, loneliness and obsession are all hiding beneath their Flying Nun influenced sunshine pop.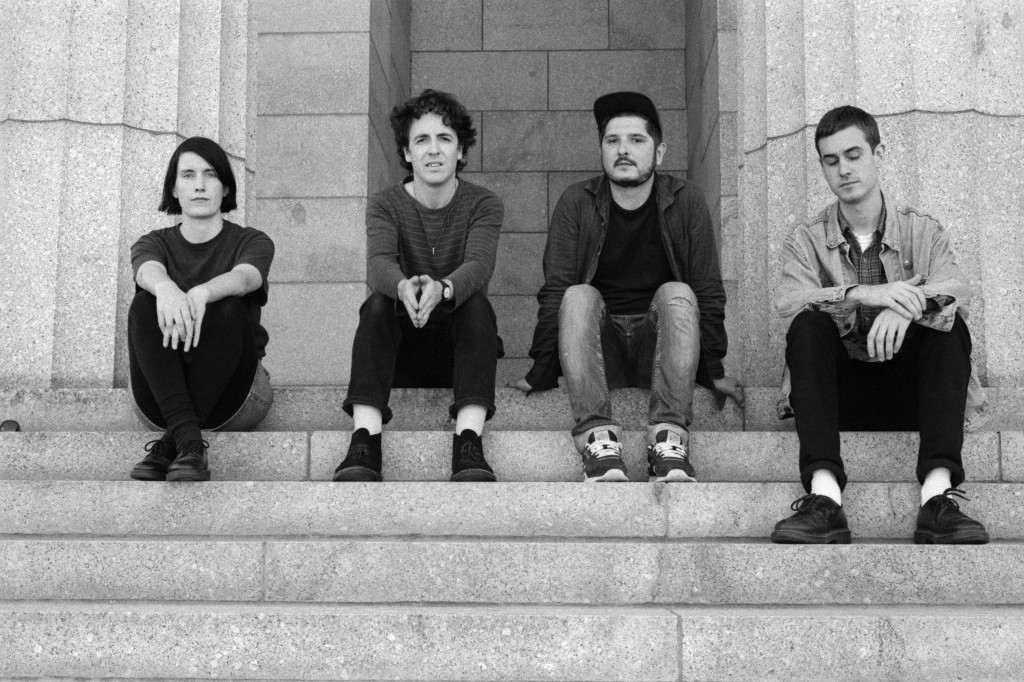 The other real standout on Range Anxiety is the beginning and end. Take away the 50 second intro track and the record opens with the slower paced "I Don't Mind" and concludes with another slowed down piece in "Empty Road." Both tracks cross the five minute mark, are the longest songs on the album and both songs represent some of the most mature and intricate material the band has released. In fact, when Frawley sings "I'll smoke and drink myself to sleep" in the closing track, you get a sturdy reminder that not everything on Range Anxiety is so breezy – and for the Twerps future that is a good thing as these Velvet Underground type moments round out a solid indie album and highlight potential for something even better moving forward.
Key Tracks: "I Don't Mind" / "Back To You" / "White As Snow"
Artists With Similar Fire: The Clean / Real Estate / The Velvet Underground

Twerps Website
Twerps Facebook
Merge Records
– Reviewed by Christopher Anthony

Latest posts by Christopher Anthony
(see all)