The Paper Kites


States
Nettwerk Records [2013]



Fire Note Says: The Paper Kites build on the success of their Young North EP.
Album Review: When I reviewed The Paper Kites previous release, the Young North EP (TFN Review), I noted that the band seemed poised for greatness. The warm, shuffling folky atmosphere of the EP was a great blend of songwriting talent and musicianship, and while it wasn't groundbreaking in any sense of the word, it was a promising preview of what was to come. Recorded with producer Wayne Connolly (who has worked with acts like Youth Group and The Vines and also produced Young North) and clocking in at a substantial fifty-six plus minutes, does States fulfill the promise of last year's EP?
Yes and no. Let's get one thing straight right off the bat: while it isn't completely removed from Young North's rootsy sound, States is more than a simple expansion of that sound. The texture and feeling here is quite a big shift from the EP—while Young North was all sunshine, warm summer breezes and catchy melodies, States is decidedly more fleshed out and moody, adding somber electric guitars, simmering keyboards and occasional strings to the otherwise primarily-acoustic instrumentation. Tracks like opener "Malleable Beings" or "Cold Kind Hand," good as they are, would feel out of place on Young North.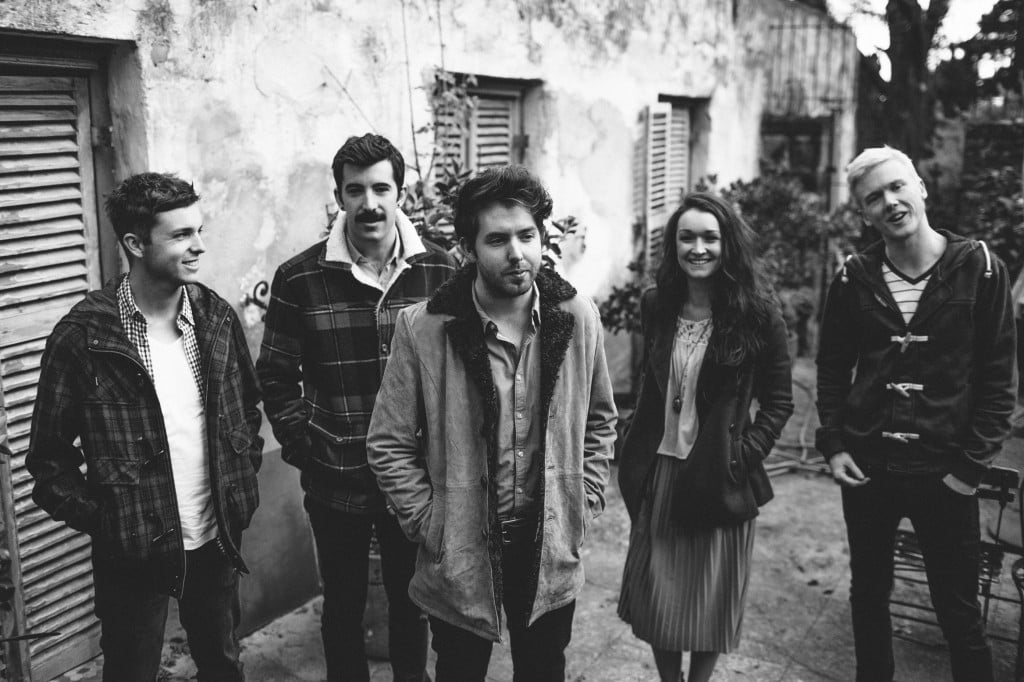 So while States does lose some of the sunny charm the band previously displayed, in a way it's unfair to make that comparison. I, for one, would rather a band keep pushing themselves to try new things to get stuck in a rut. And it's not like you'll hate States if you enjoyed Young North–some of that sound is still here (see the quiet standout "Never Heard A Sound"), but it's not the focus any more. The album's thirteen tracks, when taken together, evoke a mood that's a little somber but at the same time comfortable; it may be a bit too relaxed for some listeners, there's plenty of diversity if you're willing to pay attention.
So is States a success? Yes—but a transitional one. Because the band sprinkles the acoustic tracks amongst the "full band" ones, States at times feels as if its being pulled in two directions—back to their folky roots on the one hand, and towards something a bit more complex on the other. It will be interesting to see where The Paper Kites go from here, but as long as the core of the tunes are as good as they are here, fans needn't worry about what the future might hold.
Key Tracks: "Malleable Beings," "Young," "Never Heard A Sound"
Artists With Similar Fire: The Civil Wars / Wiretree / Nick Drake

The Paper Kites Website
The Paper Kites Facebook
Nettwerk Records
-Reviewed by Simon Workman

Latest posts by Simon Workman
(see all)