The Outfit


Tough Kids EP
Hot Congress Records [2013]



Fire Note Says: The Outfit aims to please with their EP Tough Kids.
Album Review:
Denver's The Outfit put out a pretty solid EP last year, which was a follow-up to their 2011 debut Broken West Wishbone Test. This newest EP is titled Tough Kids and the music live up to that name. Band members include Eric Johnston (vocals, guitar), Mikael Kilates (lead guitar), Mike King (bass), and RJ Powers (drums). Johnston is the only holdover member of the band from The Outfit that recorded their debut – it's safe to say that The Outfit is Johnston's project. His new mates have led to a grittier sound on Tough Kids, which does the band well.
The five-song EP begins with the groovy rock song "El Presidente." I was instantly reminded of Franz Ferdinand when I heard this the first time and that comparison holds up over repeated listens. Johnston sings of sitting in someone's shadow with a low growl that fits nicely with the tone of the music. "El Presidente" leads in to the high-energy "Projector," which has more of a punk feel to it. This track and the next one, "Tough Kids," channel Kings of Leon in a way but turn that band's script on its head. While Kings of Leon are typically lacking in couth and self-awareness, The Outfit is self-demeaning and needy. The common thread among the three tracks are that they rock pretty hard. Good stuff.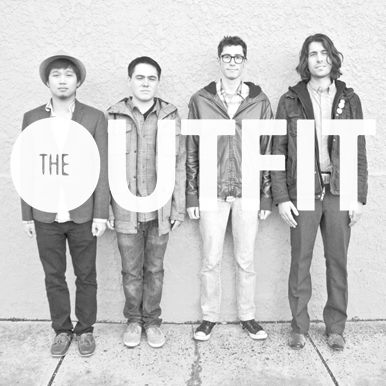 The EP rounds out with two more solid efforts. In general I found Tough Kids to be engaging and accessible with straightforward rock. That mainstream sound makes it a safe bet for most listeners. Denver may be still smarting because of the Super Bowl debacle, but if the city's music scene is reflective of The Outfit's work, they have plenty to be happy about.
Key Tracks: "El Presidente," "Projector," "Tough Kids"
Artists With Similar Fire: Dinosaur Jr / Franz Ferdinand / Kings of Leon

The Outfit Website
The Outfit Facebook
Hot Congress Records
-Reviewed by Matthew Heiner

Latest posts by Matthew Heiner
(see all)