The Flower Kings
Islands
Inside Out Music [2020]


A global pandemic may not be the most pleasant of origin stories but the new double album from Sweden's The Flower Kings argues that from great struggle often comes greater returns. At this point in his career Roine Stolt (the band's leader, singer, songwriter, guitarist, etc.) has absolutely nothing to prove. Using the downtime that many artists now have due to the lack of tour dates in the most constructive way possible, Stolt and cronies knocked this thing out via shared files being flung across five countries. This is quite commonplace nowadays but it is the first time a Flower Kings' record has been produced in this fashion. And the resulting album is a testament to the band's timelessness – melodic, soulful, spiritual and, completely unlike them, relaxed. The twenty-one songs on Islands slowly wind together with a casual glance at the outside world but primarily we're suspended in a cloistered existence, taking inventory while looking deep inside. All the things one could expect from a quarantine album.
A quick look at the track listing reveals some big changes afoot. Besides this being the second album from this particular version of the group, it is also notable for there being no song over ten minutes long: also a Flower Kings first. This might frighten away some hard core fans but fear not – the concept here is that all the songs comment on each other with some recurring themes to tie everything together a la The Lamb Lies Down On Broadway. That's the idea anyway. Whether or not it works is another matter. The songs all seem to work well on their own, even the short instrumentals are self-contained if a little half-baked. Opening with one of the faster-paced songs, "Racing With Blinders On" comes out straight away with a jazzy bassline from Jonas Reingold that recalls his work with The Tangent. Next up is the first single, "From The Ground." It begins as a breezy Canterbury-inspired piece that rapidly turns into a Flower Kings classic with Stolt and Hasse Froberg's voices blending so well together that they sometimes sound like one person. "Black Swan" is a joyful little Queen-aping number that completes a terrific 1-2-3 punch. After that things get weird. A country song? Really? Well, sort of. "Morning News" is just a really good song that happens to sound like Americana. The beating heart of the album comes next with the brilliant "Broken." This is what we want!!! The proggy middle section is why we love this band. Disc One ends with the Yes-like "Heart Of The Valley" and another instrumental but Stolt's guitar solo in "Man In A Two Piece Suit" is worth the price of admission alone.

Disc Two is shorter and, for my money, the better of the two. Wasting no time at all, "All I Need Is Love" begins the second set and it's my favorite track here. Froberg's voice just does things to my consciousness. With a strong hook and an otherworldly arrangement, it begins a strong run of songs which includes new keyboard player Zach Kamin's best work since joining the band. His prog metal project, An Endless Sporadic, gave hints as to what he could bring to The Flower Kings and now that is definitely bearing fruit. Also appearing for the second time on a TFK's record is Italian drummer Mirko DeMaio. His effortless style fits perfectly with Stolt's grandiose visions. One complaint that I had about last year's excellent Waiting For Miracles was the drum mix – it was extremely low and that situation has only gotten more pronounced as Stolt as producer clearly prefers it this way. A minor complaint but I find myself straining to hear what DeMaio is banging out. Steve Hackett contributor, Rob Townsend, lends his sax chops to "Serpentine" and it's a welcome return as the saxophone has been absent from their music for some time. Also missing has been the Zappa-like zaniness which this song has in spades. "Telescope" is probably the song that best describes the theme and mood of the album: isolation, contemplation and aloneness. Stolt sings "The world is opening like a rose/I watch it from this telescope" and all the struggles and fear that Covid-19 has foisted upon the planet comes nakedly into view. This is Stolt at his most vulnerable and his most introspective. Disc Two ends the same way the first one did – with a smooth, languid instrumental track which, while being the title track, functions more as a "come down" from all the came before.
If all this seems a lot coming from a band some people have dubbed "the new Yes" then you are correct. It is. But just gaze at that incredible Roger Dean artwork and remember that Stolt is the guy who helped bring the genre back from the dead in 1994, worked with Jon Anderson to create the flawless Invention Of Knowledge, formed Transatlantic with Neal Morse, Mike Portnoy and Pete Trewavas, and has aided and assisted with countless other progressive acts. His face adorns the Mount Rushmore of Modern Prog to be sure. This album does represent a clear departure with its shorter songs and somber tone. The lack of a centerpiece track is jarring to this long time fan. It also messes with the flow of the record as each song takes its time to get going and then with the requisite outros there becomes too much down time and with 21 songs there's a lot of wasted time getting in and out. But again, this is by design. Stolt has earned the right to mix things up a bit and if the results are this strong then I'm all in favor of it. In the end Islands comes off as a low stakes affair with a higher usage value than should be expected. It is a new album from The Flower Kings and that is always reason for celebration.
Key Tracks: "From The Ground" / "Broken" / "All I Need Is Love"
Artists With Similar Fire: Genesis / Camel / Yes
The Flower Kings Website
The Flower Kings Facebook
Inside Out Music
-Reviewed by Scot Lade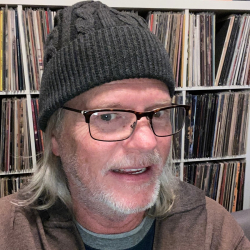 Latest posts by Scot Lade
(see all)