The Fleshtones


Wheel Of Talent
Yep Roc Records[2014]



Fire Note Says: America's garage rock band prove they've still got it on album number 22.
Album Review: The history of The Fleshtones is seriously unlike any other. Formed in Queens in 1976, they played their first gigs at CBGB and Max's Kansas City. They were also the first band to ever play such venues as Irving Plaza in Manhattan and the 9:30 Club in DC. They were there at the very beginning of the American punk scene and today, twenty-two albums in, they still play music as if they have something/nothing to prove. Their debut album, Roman Gods, was released in 1982 by IRS and remains their highest charting record to date. It's kind of been downhill ever since for them – at least commercially. Original members Peter Zaremba and Keith Streng are joined by drummer Bill Milhizer (who has been in the band since that first album) and relative newcomer Ken Fox (he's only been in the band 24 years now.) That this hard-charging, hard-luck-story band could still be together after all these years is pretty remarkable. That they can release an album as consistant as Wheel Of Talent is damn near mind-blowing.
The Fleshtones have always been known for their garage/rockabilly/surf/punk aesthetic. Add a little Farfisa organ and a crazy-ass live show and you've got the jist of what these guys have been up to for almost 40 years. Hell, they're a bona fide national treasure! Now we approach this, which by my count is album number twenty-two, fully aware that their twenty-first century output has been surprisingly strong – particularly 2005's Beachhead and 2008's Take A Good Look. Wheel Of Talent continues this late-career resurgence by adding some new wrinkles to the tried and true Fleshtones formula. Opening track, "Available," begins with cello and has almost a chamber pop feel to it. But the truly bizarre (and anachronistic, if you ask me) part of the song is hearing the lyrics: "I get on Facebook/To tell the world/About my new status/I'm available." Just plain weird. Another of Wheel Of Talent's songs was recorded in Spain and it too has a string section. Luckily the song in question, "How To Say Good-bye," sticks to less uncomfortable subject matters.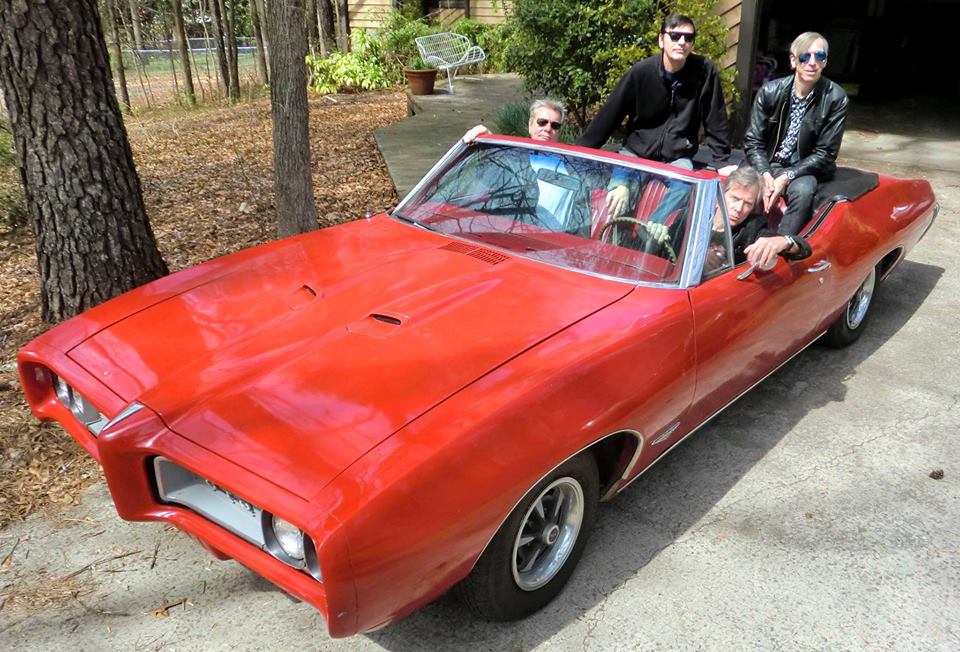 On a record full of left turns, their tribute to another legendary Queens band on "Remember The Ramones" is perhaps the strangest. The chord progressions and guitar sound are full on Ramones while the vocals couldn't be more Fleshtones. And the line "The Clash and The Pistols didn't exist!" is a reminder to us just how far back this band traces its roots. "Hipster Heaven" is another stand-out with their wit still clearly intact: "I got a new tatoo and money from home." These guys have seen more than probably any other American band still around, especially with The Cramps now in the history books. Later we are treated to Mary Huff from Southern Culture On The Skids sing on "For A Smile" and it is a great change of scenery.There's never been anything flashy or modern about The Fleshtones – even in 1982 they felt like a relic. But this is not museum piece art rock. No sir. They just want to keep the party going and there are plenty of good-time tunes here. "Roofarama" could be a grittier version of The B52's. And I can imagine "What I've Done Before" becoming a drunken tavern sing-along standard.
Zaremba and Streng have never tried to reinvent the wheel and they wisely don't try to do so this late in the game. They know who they are and they know what they do best. As such, it's doubtful this effort will yield them any new fans but I get the feeling they really don't care. Time and the fickle ways of the music industry haven't been particularly kind to The Fleshtones. Although there's no need for a reevaluation of their place in the pantheon of American garage rock, it is always nice to hear them subtly adapt their sound – not to current trends, of course. But rather to that singular muse which has informed their music for the past 38 years. Play on, boys. Play on.
Key Tracks: "Remember The Ramones", "Available", "How To Say Good-bye"
Artists With Similar Fire: The Cramps / Chesterfield Kings / The Dictators

The Fleshtones Website
The Fleshtones Facebook
Yep Roc Records
-Reviewed by Scot Lade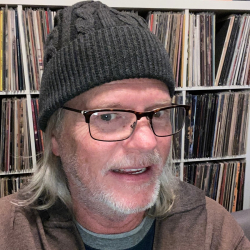 Latest posts by Scot Lade
(see all)