The Besnard Lakes


A Coliseum Complex Museum
Jagjaguwar Records [2016]


Fire Note Says: Montreal indie-psych band double down on their Floydian soundscapes.
Album Review: Jace Lasek is a sonic junkie. His singular pursuit of recorded perfection led him to build his own space (Breakglass Studios) and invite his friends over to share his vision. Wolf Parade, Stars, The Unicorns and Land Of Talk have all utilized his equipment and his formidable ear. But it is his own band, The Besnard Lakes, that have benefited the most from this passion. With a sound somewhere between Brian Wilson and Pink Floyd, their records have all been shaped and informed by "the studio" in a way few modern bands can either afford or be bothered with as record sales account for absolutely zilch in a 21st century artist's business plan. And there have been huge artistic successes – particularly their second and third LP's (The Dark Horse and The Roaring Night.) Those two (very similar looking and sounding) records set the bar extremely high. 2013's Until In Excess, Imperceptible UFO, was by way of comparison a minor let down. So it was with great curiosity that I approached album number five.
Things start out just fine with two of The Besnard Lakes' better songs (and clearly the two best on offer here). "The Bray Road Beast" is a great opener – complete with reverb-drenched guitars, tons of atmospheric background synths and Lasek's trademark falsetto. It's relaxed but engaging. In a matter of seconds, I realized that the only way to truly enjoy this band is via a pair of really good headphones. Always has been, so what was I thinking? Either way – terrific beginning. Things are looking up! Then comes "Golden Lion" which was released earlier as part of an EP and it's another winner. The chugging, mid-tempo strummed guitar chords give the impression of simplicity but that's not really their bag (as the odd time signature before the chorus testifies.) Layer upon layer of sound piles up high and then, POOF, it's over. After such a beginning my spirits were as high as my hopes for the rest of the album. Unfortunately, nothing on Museum matches the level of song writing found on that gorgeous opening one-two punch.



"Pressure Of Our Plans" breaks the spell and it's not as if it's a bad tune. In fact, it's perfectly fine. And in those headphones it is Lasek's wife and bandmate, Olga Goreas, that jumps out and demands attention with her walking bass lines. Other songs come and go without making a huge impression. "Towers Sent Her To Sheets Of Sound" is emblematic of a disheartening trend in the Lakes' recent output: so much emphasis on studio craft and not enough on melody. It is the lack of hooks that causes the record to become bogged down. They are at their best when the hazy, psychedelic nature of their music meets a pop sensibility. Not much here (outside those first two tracks) is likely to stick in anyone's craw for long. The exception to this is the beautiful, haunting "Necronomicon." It's the one song that recalls their very best work – The Besnard Lakes Are The Roaring Night. Hypnotic as the band's namesake (an actual lake in Saskatchewan where much of this album was conceived) and strangely capable of transporting the listener to that serene setting. Ultimately, that seems to be the goal throughout but only sometimes hits that mark.
The Besnard Lakes remain one of my favorite bands to emerge from the Canadian Explosion of the 2000's. This album does nothing to change that. And that's the problem. It doesn't move the needle much in any direction. It's performed and recorded with a very high degree of professionalism but I would gladly exchange some of that for a little more spark, the fire that engulfed The Roaring Night (and its album cover) is mostly absent. So I'll go with this: a decent Besnard Lakes album is better than most bands' best effort. It's a worthy addition to their discography but maybe next time around they can tweak the formula a bit. Being who they are, I won't hold my breath though.
Key Tracks: "Golden Lion" / "The Bray Road Beast" / "Necronomicon"
Artists With Similar Fire: The Dears / Sunset Rubdown / Menomena
The Besnard Lakes Website
The Besnard Lakes Facebook
Jagjaguwar Records
-Reviewed by Scot Lade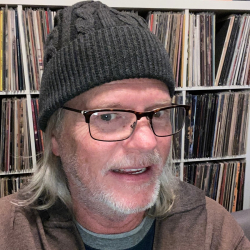 Latest posts by Scot Lade
(see all)