Tall Tall Trees


Freedays
Joyful Noise Recordings [2017]


Fire Note Says: Tall Tall Trees emerges with a thoughtful, joyful record.
Album Review: Mike Savino is Tall Tall Trees; he has also moonlighted as the electric banjo player for Kishi Bashi. Seeing this description intrigued me to check out what he is about. Freedays is Savino's third official LP and his first released with Joyful Noise Recordings. This puts Savino in the position of being a new voice on the scene but with a wealth of experience. That experience shows for all of the album as he doesn't stick to one sound (or even one instrument). There are ballads (the title track), Kishi Bashi-like stompers ("SeagullxEagle"), and introspective psychedelic guitar groovers ("The Riverbend"). It's a good time regardless of what's playing.
Savino can play the hell out of a banjo and a guitar, that's for sure. Freedays opens with "Backroads," a frolic in nature (the ambient noise sets the tone for the track perfectly). Savino's banjo provides the backbone for the song – his tenor complements the instrumentation quite well. The lyrics stick to the joy, pleasure, and perils of our day-to-day world. It's clear this is a dude who appreciates what life has to offer. The vulnerability of "Free Days" is really striking in this regard. Accompanied for most of the song with just his banjo, Savino sings about the pain and pleasure of waiting to be reunited with a lover. He is so damn earnest about it that he's impossible to resist. It took me a listen or two to come around on this one, but it turns out that it is both a great song and representative of Savino's style and voice.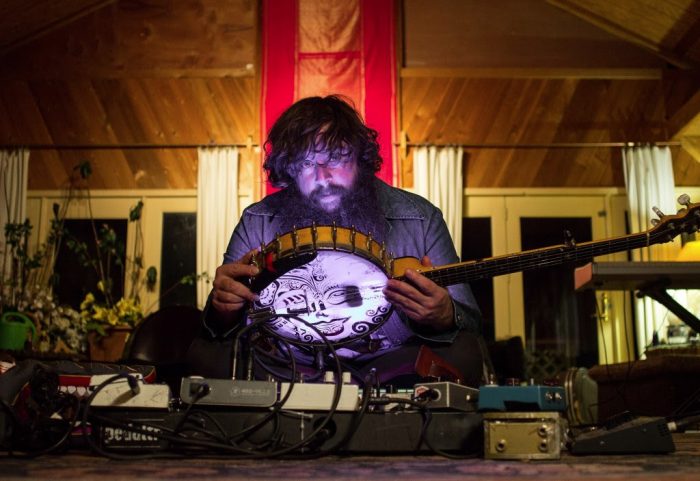 "Lost In Time" and "CLC" both feel like Sunday morning songs. They're meant to be played while curling up with a crossword puzzle, some good music, and coffee. And hopefully with someone or something you love. On one hand, I can't imagine any topic or theme that is more important in life: the small moments add up and make us who we are. On the other hand, that sense of wonder about everything makes all of it important. That sense of perspective is what is missing from Freedays. It is well-executed, lovely, and a blast to spend time with. It never felt necessary, though. It's more a companion than a guide. The most memorable almost always serves as both.
Key Tracks: "CLC" / "Lost In Time" / "Free Days"
Artists With Similar Fire: Kishi Bashi / Owen Pallett / Damien Jurado

Tall Tall Trees Website
Tall Tall Trees Facebook
Joyful Noise Recordings
– Reviewed by Matthew Heiner

Latest posts by Matthew Heiner
(see all)