St. Lenox


Ten Songs About Memory And Hope
Anyway Records [2015]



Fire Note Says: St. Lenox's debut is an emotional experience.
Album Review: Andrew Choi, the principal of St. Lenox, has an interesting story. With a Ph.D. in Philosophy from the Ohio State University and also some law school (at NYU) under his belt, you wouldn't expect him to put out a debut album. A few years back his love for music was reignited after diving into karaoke. Choi also had a musical upbringing and thorough training that provides the foundation for this effort. Choi formed St. Lenox with Chris Hills (guitar and keyboard) and Jorge Vega (drums). Ten Songs About Memory and Hope is their first release.
Choi's unique vocal style may be in part due to his love of karaoke. There's a lot of soul in his voice that shines throughout Ten Songs About Memory and Hope. It won't take long for you to find out if you're on board with Choi or not; his vocal and lyrical style is evident on the first track. I describe that style as electronic singer-songwriter but others have referred to it as folktronica, which is also an apt description.
Choi's target audience here are the late gen-x'ers and early millennials who did a lot of their growing up in the 1990's. I happen to fall right into that age range and found the stories he tells in "I Still Dream of the '90s" and "To Be Young Again" to be accessible. I'm not sure if Choi is grieving the passing of time or teasing those who haven't moved on; it's probably both. Most of the songs fall into this same story of being young and being forced to grow up.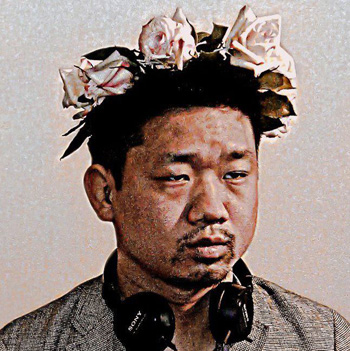 The break-up tracks are a bit more interesting and give the second half of the album more momentum. "Bitter Pill" and "You're Not Here" are the showcases for Choi's emotionality and have some beautiful moments. Deeply personal, littered with throwaway details that flesh out the song, "Bitter Pill" is as confessional as it gets. It's striking to have such vulnerability right out there; this is what St. Lenox does best. The arrangement and vocals are almost inconsequential.
Ten Songs About Memory and Hope is definitely a different kind of album that deserves mention. It's not for everyone; however, any person with a heart who gives it a listen will be moved at some point.
Key Tracks: "Bitter Pill" / "That Old Time Religion" / "You're Not Here"
Artists With Similar Fire: Mountain Goats / The Magnetic Fields / Andrew Bird

St. Lenox Website
St. Lenox Facebook
Anyway Records
-Reviewed by Matthew Heiner

Latest posts by Matthew Heiner
(see all)