pacificUV


After The Dream You Are Awake
Mazarine Records [2013]



Fire Note Says: pacificUV let more sun shine in through the haze on their fourth LP.
Album Review: pacificUV is an indie-rock band from Athens, Georgia and After The Dream You Are Awake represents the groups fourth full length. Their 2012 long player, Weekends, found the group hinting at a new more pop direction and moving away from their previous shoegaze/space-rock vibe. ATDYAA makes that transition complete as it features a much more electro-pop style throughout its nine tracks.
That does not mean that pacificUV have abandoned their past completely as they still have incorporated some of their previous shoegaze experience and converted it towards a modern chillwave sound. This may turn some long time followers off but the slight change really takes a backseat to their bigger pop song structures. Opener "24 Frames" helps ease this transition as it has a familiar background of spiraling space sound and slightly distorted hush sung vocals. This has you feeling the old pacificUV band until the beats of the following track "Christine" kick off the track and singer Clay Jordan's vocals come through perfectly clear. "Russians" represents the true future as it turns up the electro-beat and features newest band member, Laura Solomon's smooth and siren vocals that give pacificUV a complete different look. The Jordan/Solomon pair now introduce a new combined vocal delivery and do just that on their Billy Idol cover "Eyes Without A Face." Definitely an odd selection hitting right in the middle of the record but it is a nice take on the track. I still would have placed it near the end because I feel it messes with the record flow some.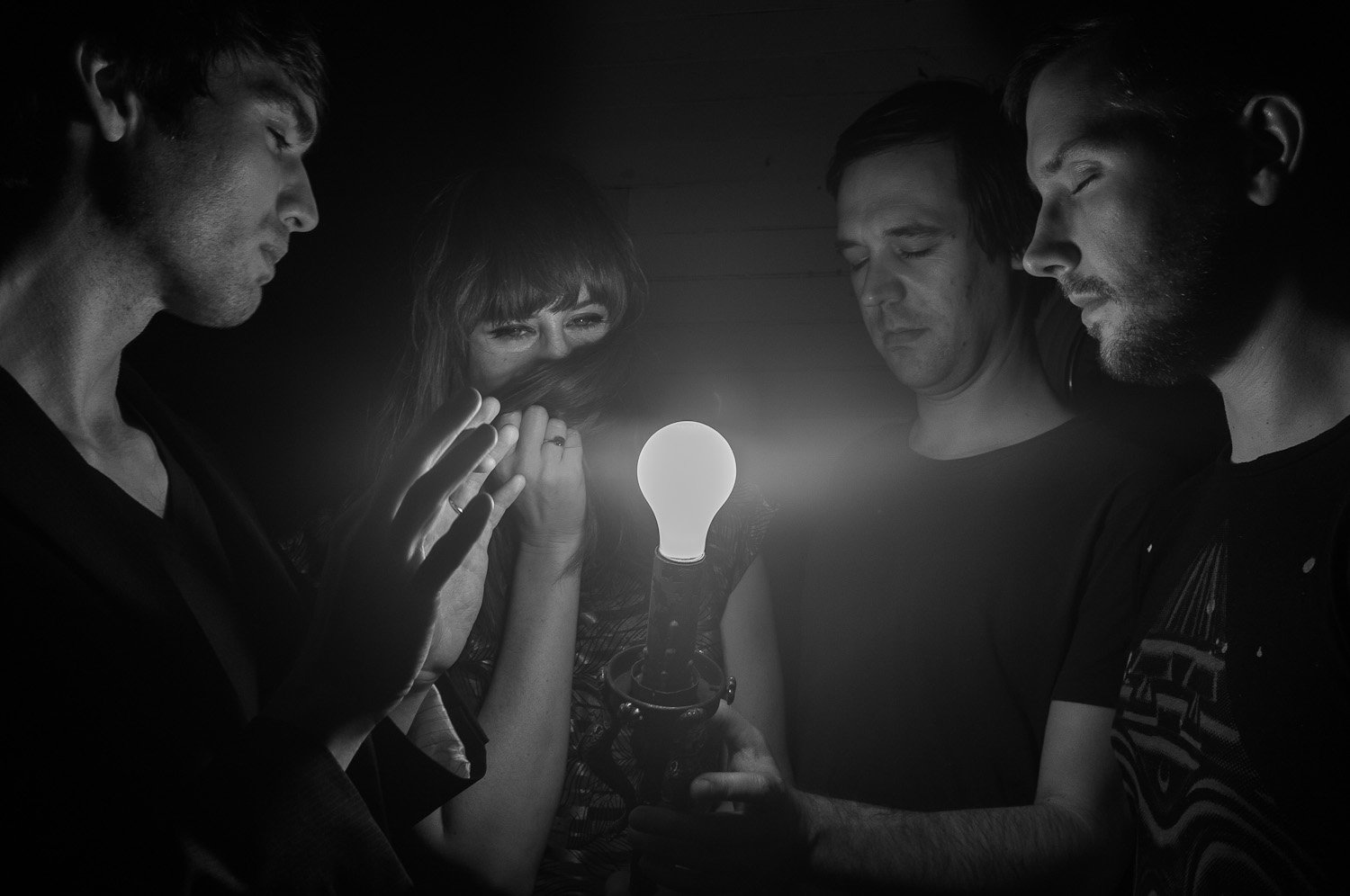 I do think that long standing fans will still enjoy After The Dream You Are Awake because of the mix. There are songs like the grooving "I Think It's Coming" that runs just over 5 minutes and simply crawls with style as its modern edge and slight haze of instruments in the background will appeal to this group because it is classic pacificUV. "Run" is a low level instrumental that will chill even the most revved up person while new listeners to the party will like the more upbeat "Wolves Again" that once again shows pacificUV's new direction.
Regardless if you are a new or old follower of pacificUV everyone will agree that "American Lovers" is the album highlight. The song has a likeable groove to it that keeps the track at a mid-tempo level while Jordan wins you over with his floating vocals. The single's timeless appeal keeps it in your head as it ends with a layered vocal harmony that instantly makes you want to hear it again. I would like to hear pacificUV go down this path more often as it is a winning formula that continues right into the closing track "I Wanna Be You". I think pacificUV have found their niche but need to refine their overall album style because the range here tends to be too wide. The album is a good listen and with the all of the quality experience in this group I look forward to hear where the group goes from here.
Key Tracks: "American Lovers", "Records", "Straight Line"
Artists With Similar Fire: Yo La Tengo / Washed Out / M83
pacificUV Website
pacificUV Facebook
Mazarine Records
-Reviewed by Christopher Anthony

Latest posts by Christopher Anthony
(see all)