La Sera


Music For Listening To Music To
Polyvinyl Records [2016]


Fire Note Says: Another shift in style for La Sera may be finding Katy Goodman's true niche.
Album Review: It is hard to believe that ex-Vivian Girl Katy Goodman is on her fourth La Sera record but that is exactly what Music For Listening To Music To represents. Each album has shown a different side of Goodman and after the more rocking Hour Of The Dawn (2014) it was anyone's guess what style would show up next. With that said, there are two important things to know about Music For Listening 1) La Sera is now a duo with the addition of guitarist, cowriter and new husband Todd Wisenbaker 2) Ryan Adams produced the record.
Both have their influences here as Music For Listening To Music To has an Americana flare. The music is upbeat with a slight twang and it is fair to say it has a Best Coast meets Neko Case vibe. It is confident and direct, while giving Goodman's vocals more spotlight than they have ever had before and she can sing quite well. Wisenbaker not only hangs out in the background but steps up to the front of the mic on "One True Love" and "Nineties." It gives the record a quick change in pace, although his slightly nasally vocals are not that memorable. The pair works better on the back n forth "I Need An Angel," where you can hear the chemistry in the small town bar rocker.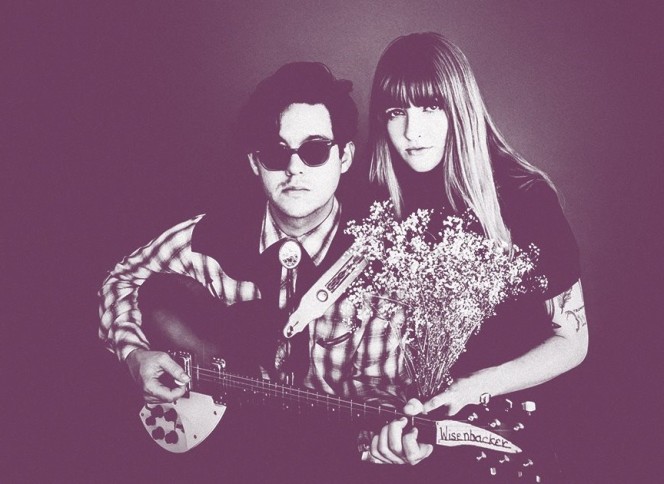 There is a lot to like on Music For Listening To Music To such as the quick and catchy foot stomping opener "High Notes." The slow and emotional closer "Too Little Too Late" is great as Goodman pours out the feelings when she sings "when I look back on my life, that is when I start to cry" as her voice never quivers or shakes while the song is played simple and straightforward. These are the moments that make Music For Listening another worthy addition to the La Sera catalog and I think moving forward, this approach is exactly where the group should be.
Key Tracks: "High Notes" / "I Need An Angel" / "Too Little Too Late"
Artists With Similar Fire: Neko Case / Colleen Green / Jenny Lewis

La Sera Website
La Sera Facebook
Polyvinyl Records
– Reviewed by Christopher Anthony

Latest posts by Christopher Anthony
(see all)