James Vincent McMorrow


Post Tropical
Vagrant Records [2014]



Fire Note Says: James Vincent McMorrow sings from the heart on his sophomore outing Post Tropical.
Album Review: There is nothing better than sheer vocal talent. James Vincent McMorrow has one of those voices that pushes each of his tracks with his floating soft voice and instantly will remind you of Justin Vernon from Bon Iver. The comparison is too in your face not to comment but what McMorrow brings to the table on his sophomore album Post Tropical is this smooth R&B inflection to the album's core. It is subtle, but his voice is much more powerful than Vernon or a Sufjan Stevens.
On his debut, Early In The Morning (2011), McMorrow had a few more folkish traits to his style which never overshadowed his superb voice but it did create a different atmosphere. Here on Post Tropical the mood stays much more controlled as the peaks in the music are driven by James voice. Like on "Glacier," he pours his soul out and makes memorable moments while a small choir supports him. The energy of the song all comes from his voice – all the way down to the quiet ending as he hushly sings "I wanna go south of the river, glacier slow in the heart of the winter. I wanna go south of the river, facing alone in the heart of the winter" – and the song just ends with his last breath. The same climatic ending takes place on the opening track, "Cavalier" as his heightened vocal exclaims "I remember my first love" three times but here the song pleasantly winds down for another minute with an almost jazz like closing.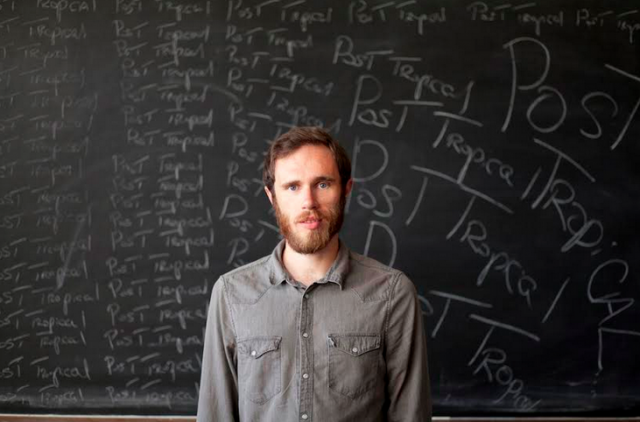 This type of environment did not exist on his debut and highlights his progression as an artist on Post Tropical. If you are looking for this album to rock out or pick up, you might be disappointed as it never moves the needle past the midpoint. Maybe this similar tone holds Post Tropical back just a little but McMorrow makes up for it with these very headphone ready soundscapes he creates with his voice. It also is just one of those records you let play when the mood is chill, the weather is blah and you are just hoping to sit back and enjoy the moment. James Vincent McMorrow definitely offers that experience with Post Tropical as it is his best effort to date and could lead to even better things down his career path!
Key Tracks: "Cavalier", "Gold", "Spinning Signs"
Artists With Similar Fire: Bon Iver / Terence Trent D'Arby / James Blake

James Vincent McMorrow Website
James Vincent McMorrow Facebook
Vagrant Records
– Reviewed by Christopher Anthony

Latest posts by Christopher Anthony
(see all)