Farewell Flight


I Was A Ghost
Self-Released [2014]



Fire Note Says: Farewell Flight's third album has plenty of bite.
Album Review: Farewell Flight is a Nashville-based indie trio that has recently self-released their third album, I Was A Ghost. Band members Luke Foley (lead vocals/guitar/piano/synths), Caleb Allensworth (drums/samples) and Brian "Rabbit" Campbell (lead guitar) have created a concept of album of sorts. I Was A Ghost clocks in at exactly 30 minutes and is an exercise in nostalgia and honoring the passing of time (as well as trying to hold on to youth). All seven songs are big, with hints of 80's New Wave melded with a modern rock sensibility. While I appreciate the concept, the band's strength is crafting a great song while mining familiar emotional territory.
Sometimes an entire album can ride the coattails of a great song. Surprisingly this is not the album's lead single "The Places We'll Go," but rather the second track "Breaking My Heart." Beginning with a quiet synthesizer beat and quickly building to rest of the band jumping in, "Breaking My Heart" jumps between soft and intense with aplomb. Backing vocals create layers that add depth to the track. The sense of new love, the excitement and fear that comes along with it, permeates throughout. I love this song and will probably be listening to it this time next year, unless I've grown tired of playing it too much until then.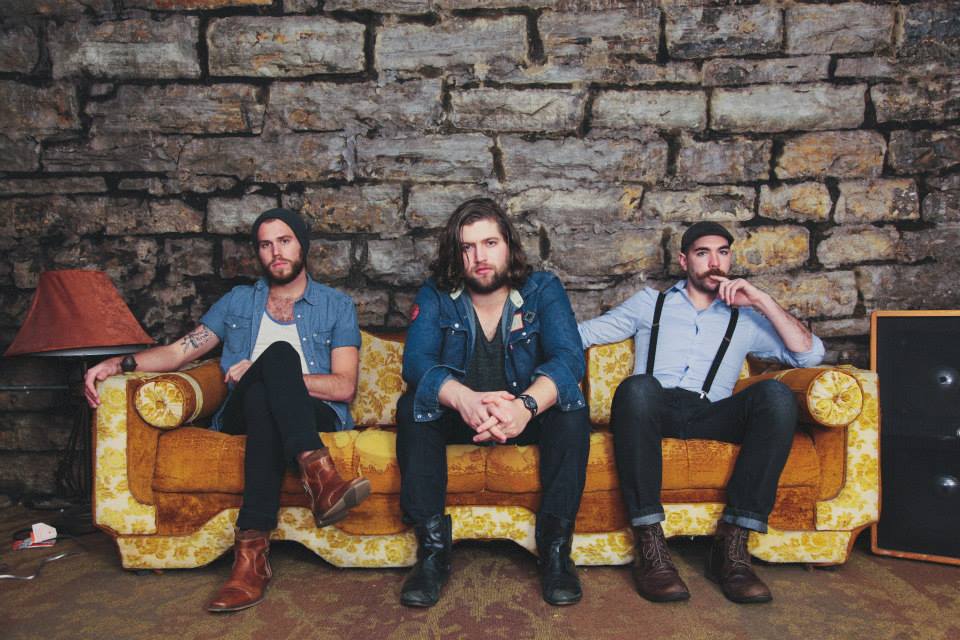 Considering I Was A Ghost as a whole many of the tracks follow the formula of mellow verse + anthemic chorus but less successfully. They're all pretty good and have something to offer, though. "Scarecrow" sets the tone for the album from the jump. "Teenager" relies on cliches a bit too much for more liking, but the song stuck with me after a few listens nonetheless. "Everything Changed" has a bit more bite to it with strong guitars that mix well with whistled notes.
Farewell Flight has created a very listenable album that could be easy to miss or underappreciate. We've got all kinds of rock these days but there's something about an unabashedly straightforward rock album that is refreshing. While the concept of the album has been done better by many other artists, if it provided the fuel for the music as well then so be it. It's worth it.
Key Tracks: "Breaking My Heart," "Scarecrow," "Everything Changed"
Artists With Similar Fire: Boxer Rebellion / Biffy Clyro / The Gaslight Anthem

Farewell Flight Website
Farewell Flight Facebook
-Reviewed by Matthew Heiner

Latest posts by Matthew Heiner
(see all)