Cloud Nothings


Life Without Sound
Carpark Records [2017]


Fire Note Says: Leaving some of the angst behind, Baldi and co. turn the music towards inspiration.
Album Review: Ever since we reviewed their sophomore album, 2012's Attack On Memory, Cloud Nothings had made nothing but the strongest impression on me and The Fire Note. Their follow up, 2014's Here and Nowhere Else, while it had a hard time overtaking Attack on Memory had its own strengths and weaknesses. Almost exactly 3 years later Dylan Baldi, TJ Duke, Jayson Gerycz, and Chris Brown have returned with new album, Life Without Sound
Baldi has said, "generally, it seems like my work has been about finding my place in the world." "But there was a point in which I realized that you can be missing something important in your life, a part you didn't realize you were missing until it's there—hence the title. This record is like my version of new age music," he adds. "It's supposed to be inspiring." Which is a bit of a turn from the first two record mentioned above. Producer John Goodmanson (Sleater-Kinney, Death Cab for Cutie) sonic edge can also be felt with a more polished effect then on previous records. It really makes me appreciate Life Without Sound more when it breaks the mold and finds its' frantic edge. Songs like "Darkened Rings," "Sight Unseen," and "Strange Year" really grind on the disoriented, frantic, and heavy which makes for real standouts.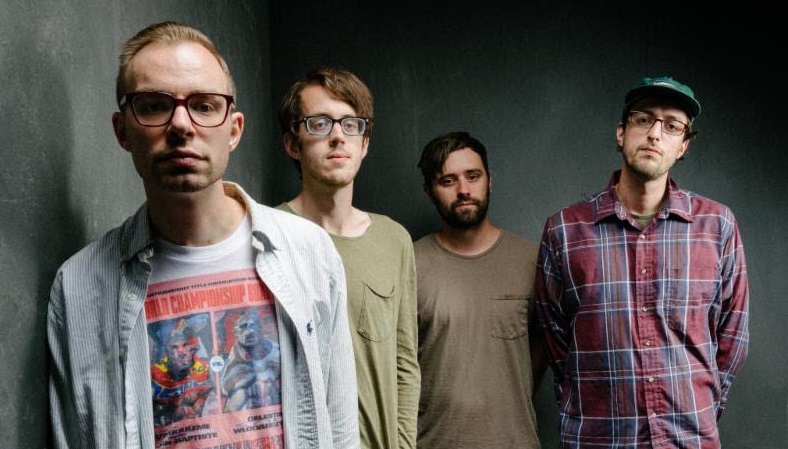 Life Without Sound does make its' mark on airy, brisk "guitar pop" with feels like a homage to Cloud Nothings self-titled debut. "Internal World" is a vignette on the uncomfortable dangers of being yourself that goes big with invigorated, oversized guitars and a chorus that will have you repeating "I'm not the one who's always right." "Modern Act" is one of the most bouncy and melodic tracks on the album with a nasal toned Baldi crooning "I want a life, that's all I need lately, " "I am alive but all alone."
At age 25 Dylan Baldi has seemed to even out quite a bit. With and album of 9 tracks this quartet has created an album with a passable front half that gains strength as soon as "Enter Entirely" hits. Some might say that Cloud Nothings have simplified their vision with the shiny production values, poppier guitar lines and leads, and more optimistic vision. But, with multiple listens the energy that made those other records so great is there, it might just get, at times, overshadowed.
Key Tracks: "Things Are Right With You" / "Enter Entirely" / "Sight Unseen"
Artists With Similar Fire: …And You Will Know Us By Our Trail Of Dead / Japandroids / Cymbals Eat Guitar

Cloud Nothings Website
Cloud Nothings Facebook
Carpark Records
-Reviewed by Christopher Tahy

Latest posts by Christopher Tahy
(see all)