Cloud Cult


The Seeker
Earthology Records [2016]


Fire Note Says: Wacky Minnesota tree huggers' 10th LP is easily among their very best.
Album Review: Cloud Cult might be the most earnest band in the world. A lot of musicians talk about saving the planet and all that eco-friendly stuff but since Craig Minowa started recorded as Cloud Cult (first as a solo outlet and then, later, as a full band) he has always put his money where his mouth is. They tour in a van bedecked with solar panels, record in a geothermally powered studio, all their CD's are made from recycled materials, his label donates all the profits to charity. His wife, Connie, and another artist (Scott West) paint during Cloud Cult shows, selling their completed works afterwards – again for charity. You'd be forgiven for thinking that this much altruism smacks of a public relations campaign. But this guy's for real and a quick scan of any of his lyrics reveal both a poet and a dreamer, an optimist and a humanist. There has always been a spiritual quality to his best work but on the band's tenth album, The Seeker, all of these characteristics gel into a compelling sermon.
Leading up to the release of The Seeker fans were given the opportunity to watch "chapters" of the movie (starring How I Met Your Mother's Josh Radnor) Cloud Cult produced to spell out the album's concept. Given this kind of treatment it is surprising that there has been so little hype surrounding this fine album. I am super late with this as none of the sites I read daily bothered reviewing it. I know the world we live in moves quickly from fad to fad but excellence should not be ignored. About that unifying concept: having not watched the movie I can't make heads or tails of it but that has never stopped me from enjoying a good tune – and there are plenty of them here. Starting with "To The Great Unknown" this has all the trademark Cloud Cult moves: splashy orchestrations, angular arrangements and anthemic melodies. Nothing is completely foreign to long time followers of the band but once "Days To Remember" kicks in one gets the distinct feeling that this is a very special set of songs. Not since The Meaning Of 8 has Minowa given us an album with this much heft. Gone are the robot voicings and trip-hop pretensions. Though far from retreating into a boring "back-to-basics" approach he doubles down on the cinematic aspects of his songwriting. Strings and woodwind instruments are used to great effect throughout and help flesh out what are, in essence, very simple songs. It's a technique not too far removed from Sufjan Stevens circa Illinoise.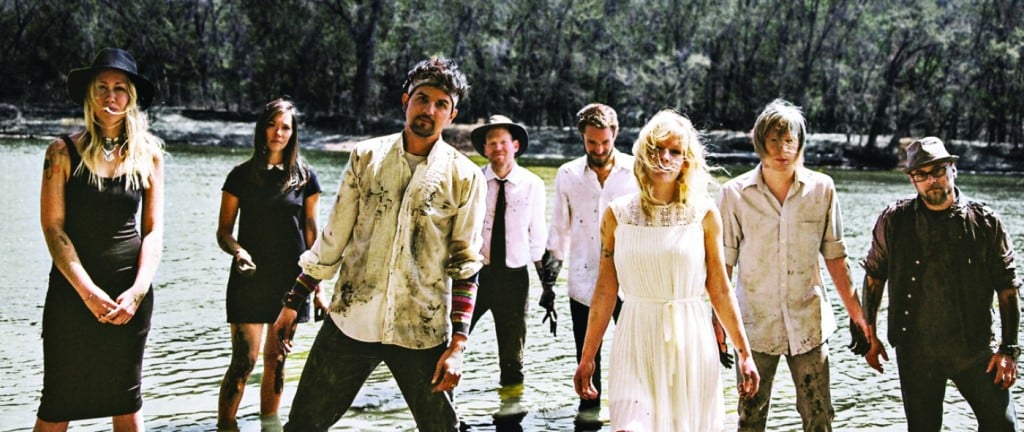 The delicate beauty found on much of The Seeker is balanced out by the sheer emotion of tracks like "No Hell" when Minowa sings "Someone tell the devil we don't need him no how/We're all pretty good at beating up ourselves" or when he belts out the title at the end section of "You Never Were Alone." These moments are not fleeting – they permeate and define what Cloud Cult is all about. By the time we get to the album's stunning closer, "Through The Ages", there is certainly catharsis, yes, but also fatigue. "If life is a story we're meant to live through/Then both me and you are the pages." Even though you can probably guess the next line or two of lyrics there is such sincerity to everything these Minnesotans do that a little cliche does little to harm the overall product. Life is exhausting but it is also short.
It is so easy to be cynical about the altruism that seeps from every pore of The Seeker. But truly there should be more artists like Minowa and his band mates. The innocence and good intentions are real. Perhaps it is us, the jaded listener, who are out of step with the universe. There is a small voice, after all, inside all of us begging to stop and look and listen and feel awe. We have lost that and for the large part of our days could be helped by some child-like wonder. Cloud Cult has given us a reason to reflect and a reminder that just because we think the world sucks does not make it so.
Key Tracks: "To The Great Unknown" / "Days To Remember" / "Through The Ages"
Artists With Similar Fire: Arcade Fire / Rogue Wave / Say Hi

Cloud Cult Website
Cloud Cult Facebook
-Reviewed by Scot Lade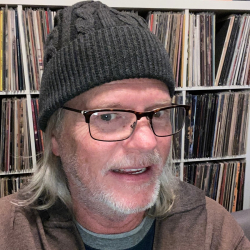 Latest posts by Scot Lade
(see all)