Bombay Bicycle Club


So Long, See You Tomorrow
Island Records[2014]



Fire Note Says: Bombay Bicycle Club continue to evolve in strange and unexpected ways.
Album Review: Bombay Bicycle Club don't want to be the biggest rock 'n roll band in the world. In fact, it's unclear they even want to be a rock 'n roll band anymore. In the span of four albums and four and a half years, Jack Steadman and crew have altered their style more than most bands do in an entire career. Their debut album, the criminally underappreciated I Had The Blues But I Shook Them Loose, was a clever post-punk, guitar-driven answer to Arctic Monkeys. The follow-up, Flaws, was an odd acoustic folk record. Returning to electric instrumentation in 2011 with A Different Kind Of Fix, they turned to producer Ben H. Allen (Animal Collective, Deerhunter) for a very American sounding Indie Rock record. Obviously, Steadman refuses to stay in one place too long. So now with album number four, BBC delve into the world of electro-pop and the results are stellar.
Fussy arrangements have been a trademark of BBC's from the onset so to see the first track is named "Overdone" seems like a knowing wink at critics who have dismissed the band as everything from poor man's Strokes to London's Vampire Weekend. All rubbish (by the way.) The production is lush indeed but really the first thing one notices is the absence of guitars. They do wander in and out during the course of So Long's ten tracks but are never the focal point. "It's Alright Now" points the way early on with gorgeous melodies and vocal harmonies. In spite of its synthesizer-heavy approach, the album's real star is drummer Suren de Saram. It is rare to hear an honest-to-goodness kick-ass drummer keeping beat alongside music so divorced from the rock mainstream. His rhythm section partner, bassist Ed Nash, does a nice job of giving these songs a rock feel – in spite of themselves. It's almost like the two of them are playing in a different band altogether. And that's pretty cool to hear.


There are moments when it seems things might go all wrong with this re-tooling. "Carry Me" starts out like a Depeche Mode song circa 1985 but moves out on its own thanks largely to the vocal strength of Steadman. Guest vocalists Rae Morris and Lucy Rose appear frequently (nine of the ten songs feature one or the other) and this adds depth and atmosphere to the entire record. It also seems to have energized the entire band. Steadman claims to have written the songs for this album while visiting Turkey, India and Japan and nowhere is that more apparent than on the Eastern-tinged "Feel." Although all the Bollywood instruments are derived from the use of smart keyboard patches, it hits right and it hits authentic. The title track closes things out with flair. They are really pushing themselves in new directions and this final song is the best thing here. A Beach Boys intro deceives the listener enough so that when the final frenzied coda arrives it comes as a revelation, with de Saram absolutely beating the hell out of his kit.
So Long, See You Tomorrow isn't Bombay Bicycle Club's best album (I still love that first one) but it is their most adventurous and their most unique. After four albums they have finally found a voice that is truly their own. Nobody can call them copy-cats anymore. What they should call them is one of the best bands in the world today. That would be way more accurate.
Key Tracks: "Carry Me", "It's Alright Now", "Feel"
Artists With Similar Fire: FOALS / The Maccabees / Two Door Cinema Club

Bombay Bicycle Club Website
Bombay Bicycle Club Facebook
Island Records
-Reviewed by Scot Lade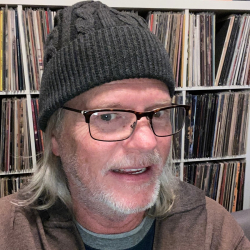 Latest posts by Scot Lade
(see all)