Black Rebel Motorcycle Club


Specter At The Feast
Abstract Dragon/Vagrant Records [2013]



Fire Note Says: Black Rebel Motorcycle Club mourn the loss of a loved one on the emotional Specter At The Feast.
Album Review: There comes a time in every band's career where life overshadows the music and for Black Rebel Motorcycle Club that time has arrived with the group's seventh studio full length Specter At The Feast. The emotional outpouring on Feast is a great tribute to lead singer Robert Levon Been's father, Michael Been, after he suffered a heart attack and died mid-tour in 2010 while the band was playing at Pukkelpop. You may know the name as Michael Been fronted 80's group The Call which had the big hit "Let The Day Begin" in 1989 that reached No. 1 on the US Mainstream Rock chart. He more recently was working with the band as their sound engineer and he produced their last record Beat The Devil's Tattoo (2010). Specter At The Feast turned out to be the perfect outlet for the entire band to mourn their loss and heal the pain of Been's sudden departure.
This mood translates quickly into the most mature record BRMC has released which potentially could turn off some long-time fans expecting a big rock sound but for most, Specter At The Feast will be respected for its inward look and pulsating undertones. As you might expect, there are plenty of songs that deal with the next life like the opening six minute plus "Fire Walker" that contains the lines "when the soul dies it burns like the page, we pass through the gates" as the songs background grinds along. This gritty backdrop fills Specter and is a flashback to early BRMC fuzz that is now more controlled and focused. Next up is the ultimate tribute to Been as the band cover's their hit "Let The Day Begin." It once again shows that if treated with care, a good song can take on an entire new life as the track ripples with heavy guitar and classic BRMC bass.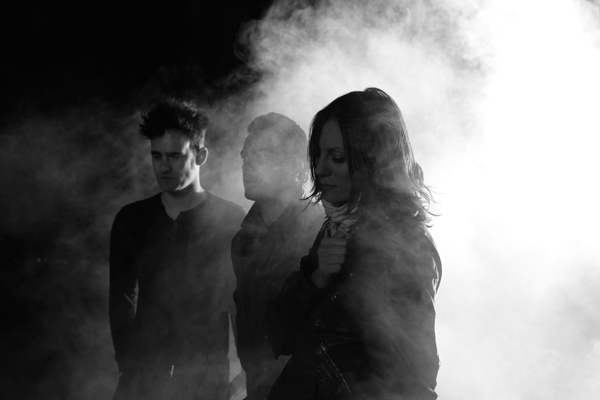 On the rock ballad "Returning" you once again are confronted with singer Robert Levon reaching out with a strong conviction as he sings "I will follow you till we all return, till we know our souls survived." The song soars and really works with the band holding back the urge to explode on the track. This same somber type of lyric runs throughout Specter At The Feast but before you totally turn away it is necessary to know that BRMC are not all in the dumps here. "Teenage Disease" and the over six minute "Sell It" both bring a big rock sound and give fans what they want. "Sell It" especially is a dark journey as it is a slow burner that has plenty of odd noises and just builds up its intensity until its complete meltdown ending.
Overall, Specter At The Feast is an album that the band needed to get out of its system. I don't think it will be a record I go back too much in their catalog because it almost seems too personal. What I do like here is the quality songwriting the band produces. I could really see this record boosting them to another level if they can harness this emotion again, combine it with some of their past instrument ferociousness and just let it rip BRMC style on their next outing.
Key Tracks: "Sell It", "Returning", "Teenage Disease"
Artists With Similar Fire: U2 / Spiritualized / The Jesus And Mary Chain
Black Rebel Motorcycle Club Website
Black Rebel Motorcycle Club Facebook
Vagrant Records
-Reviewed by Christopher Anthony

Latest posts by Christopher Anthony
(see all)