Bad Religion


True North
Epitaph Records [2013]



Fire Note Says: Bad Religion creates another timeless punk record with the energetic True North!
Album Review: Bad Religion have long been and still are one of the original punk bands of this generation. A new album from Greg Graffin and Brett Gurewitz is always a welcomed site and True North is no exception. The band once again finds themselves going back to their original mission statement of short concise bursts of melody and thoughts which produces 16 songs clocking in at just 35 minutes.
All of this staple Bad Religion passion makes True North another stellar listen in the band's storied career. The opening under 2 minute title track rages as forceful as a previous opener like "You Are (The Government)" from their 1988 classic Suffer. The 1 minute "Vanity" is so classic Bad Religion that it could easily fit onto one of their early albums. These are the key elements that make True North stand tall because going back to the basics, not aiming for any type of commercial achievement and just bringing their socially conscious views to the forefront is 100% Bad Religion and gives the band its ageless sound.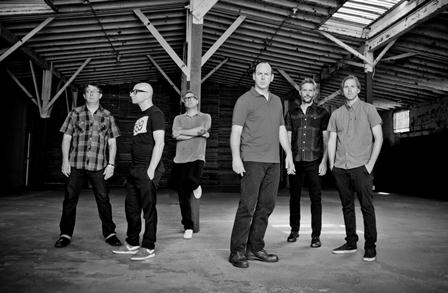 True North hits with all motors running with a first single titled "Fuck You" and Gurewitz getting in on the lead singing action with "Dharma and the Bomb". The band co-produced the album with Joe Barresi (Queens of the Stone Age, Coheed and Cambria, Tool) which I believe added a slight polish to some of the bigger hitting sonic punches here that I feel benefits repeat plays. The punk movement has had all sorts of ups and downs over the last 30 years and Bad Religion has been there for it all. At the end of the day, True North will not be the record that people remember Bad Religion for but for long time fans it is a true salute to their career and for now is the perfect bookend to their catalog until we hear from them again!
Key Tracks: "Fuck You", "Vanity", "My Head Is Full of Ghosts"
Artists With Similar Fire: NOFX / Pennywise / Off With Their Heads
Bad Religion Website
Bad Religion Facebook
Epitaph Records
-Reviewed by Christopher Anthony

Latest posts by Christopher Anthony
(see all)