Recent Posts From
All Categories
Wire Pink Flag (Special Edition Reissue) Pinkflag [2018] Chairs Missing...
Features
Headphone Approved Music
News
Videos
Popular Posts
This Month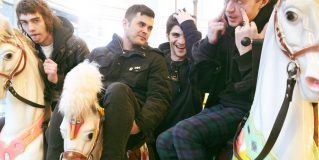 NYC's Acid Dad released its debut S/T LP in March via Greenway Records, and now have a new video for album track "Marine." See below for Acid Dad's upcoming live dates. Acid...