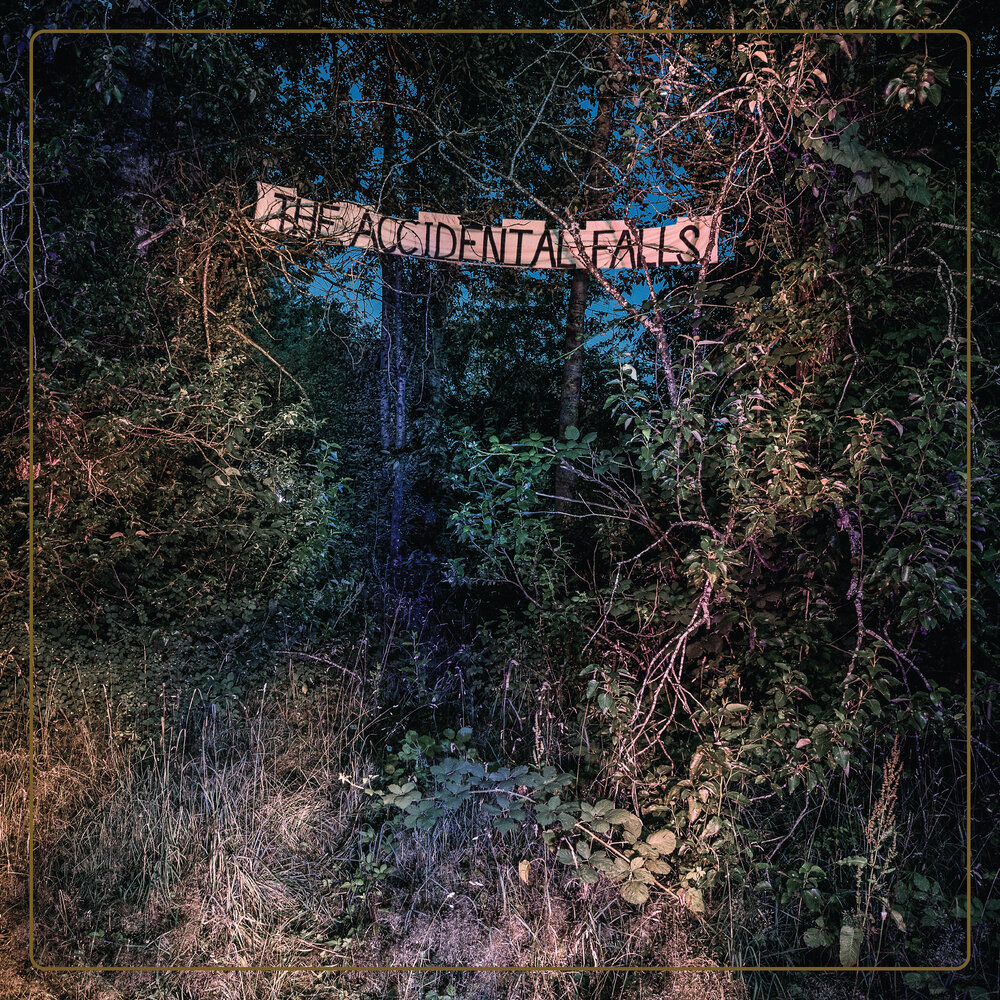 When acclaimed poet and former Tim Buckley collaborator Larry Beckett first offered Chris Slusarenko and John Moen of Eyelids to write new lyrics for their next record as well as giving them access to his words from the last four decades, the musicians weren't sure Eyelids soaring brand of guitar driven rock would jibe with someone else's lyrics (including a song that was written with Buckley). "It was Larry's trust in us that really caused us to think we should do it," Moen says. "When someone like that is into your work to the degree they want to collaborate, it definitely feeds your confidence."
On The Accidental Falls, Portland, Oregon's Eyelids, step firmly out from the considerable shadow cast by the band members' second-to-none pedigrees earned from time spent in Guided By Voices, The Decemberists, Stephen Malkmus and Elliott Smith's bands. The album was produced by REM iconoclast Peter Buck who also plays on the record with Tucker Martine (Decemberists, My Morning Jacket, Neko Case) and Heba Kadry (Deerhunter, Bjork) who mixed and mastered the record.
• The first 200 copies of the colored vinyl comes with a limited edition signed 32 page book with handwritten lyrics and photos from the recording sessions. Track listing is below.
• The album contains "Found At The Scene Of A Rendezvous That Failed" a previously unreleased song written by Larry Beckett and Tim Buckley, featuring Larry on piano and Peter Buck on bass.
• The album will be released on February 14, 2020 via Jealous Butcher Records.
You can pre-order the limited edition HERE.
The Accidental Falls Tracks:
Side A
Dream
The Accidental Falls
Insomnia
The Minutes
Ceremony
River
Side B
At Sea
Found At The Scene Of A Rendezvous That Failed
Starlight (Limelight Machine)
Mermaid Blues
Monterey
1, 2, 3
Passion
Online Music Magazine: Independent Music Reviews, Vinyl Spotlights, Music News, Videos, 7-inch record features + more!
Latest posts by Fire Note Staff (see all)
Please follow and like us: