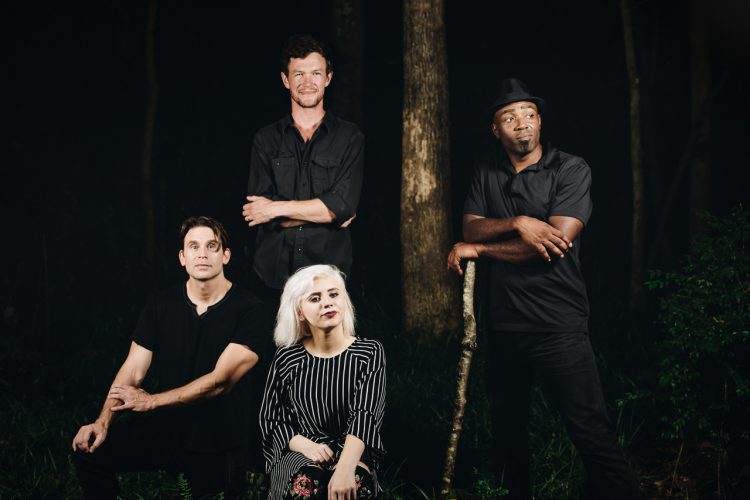 You won't find many stories behind bands that are as compelling and important as Athens GA's Nocturnal Blonde. Ritchie Williams, producer/songwriter/singer/instrumentalist of Nocturnal Blonde, nearly lost his brother, Dave Williams, to an incidental opiate-related overdose. Though he survived, Dave was left with permanent neurological damage.
Nocturnal Blonde's full length, Still Gushing, represents the raw reality of Williams family crisis as most of the material was written by Dave and Ritchie during the throes of Dave's addiction. It also can be highlighted with one line in the title track when singer Rachel Adams beautifully asks the question: "this is where we are now -what do we do?" That line captures what most families ask themselves dealing with an opioid threat that does not have any socioeconomic boundaries.
Even though the material on Still Gushing comes at you with a heavy heart, the delivery from Adams will give you hope. Her Neko Case/Jenny Lewis type of voice floats with the quality musicianship of the band backing her up. TFN is excited to share Nocturnal Blonde's album Still Gushing below. The record is self-released and officially out this Friday. Check the album out below and please offer some support to this solid group!
Nocturnal Blonde Facebook

Online Music Magazine: Independent Music Reviews, Vinyl Spotlights, Music News, Videos, 7-inch record features + more!
Latest posts by Fire Note Staff (see all)
Please follow and like us: