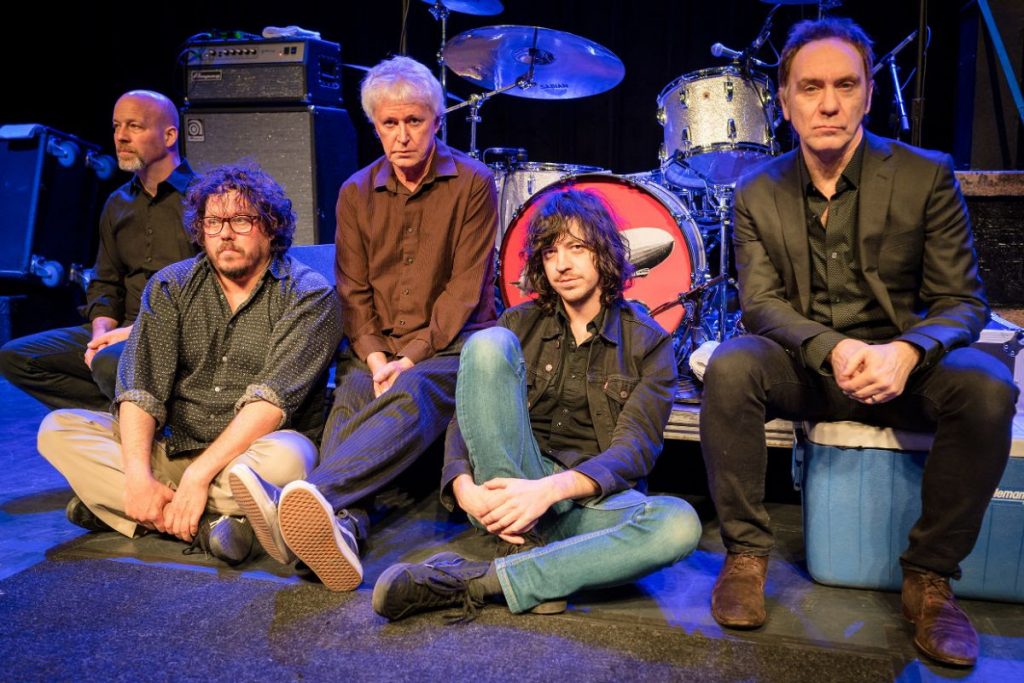 Sweating The Plague, Guided by Voices 29th album will be released to the public on October 25, 2019. Their third record this year, spars playfully with stadium sized fidelity and uncharacteristically impactful arrangements. Sweating The Plague is an uncharacteristically concise rock'n'roll record, with lush gems tucked in amongst the hooks and hits, and with a sprinkling of prog rock moves. And, as usual with Pollard, the album is sequenced as a whole, a coherent collection, rather than a selection of downloadable content baubles.
Producer Travis Harrison's counterintuitive approach to Guided By Voices' historically lo-fi sound was that he didn't want it to sound homemade. Sweating The Plague is constructed as a classic 12 song album experience, made to be played loud.
You can hear the new song "Heavy Like The World" below and see the tracklisting for the new record plus upcoming GBV tour dates.
Sweating The Plague – Tracklisting
1. Downer
2. Street Party
3. Mother's Milk Elementary
4. Heavy Like the World
5. Ego Central High
6. The Very Second
7. Tiger on Top
8. Unfun Glitz
9. Your Cricket Is Rather Unique
10. Immortals
11. My Wrestling Days Are Over
12. Sons of the Beard
GBV TOUR DATES:
Sat 8/10 – Bellwether Festival – Waynesville, OH
Fri 9/13- Sun 9/15 – Riot Fest – Chicago, IL
Fri 9/27 – Industry City – Brooklyn, NY
Sat 9/28 – Port City Music Hall – Portland, ME
Fri 11/29 – Grog Shop – Cleveland, OH
Sat 11/30 – Saint Andrews Hall – Detroit, MI
Fri 12/6 – Underground Arts – Philadelphia, PA
Sat 12/7 – Black Cat – Washington, DC
Tue 12/31 – Teragram Ballroom – Los Angeles, CA (SOLD OUT) – special show: 100 songs (one time only!)
Online Music Magazine: Independent Music Reviews, Vinyl Spotlights, Music News, Videos, 7-inch record features + more!
Latest posts by Fire Note Staff (see all)
Please follow and like us: