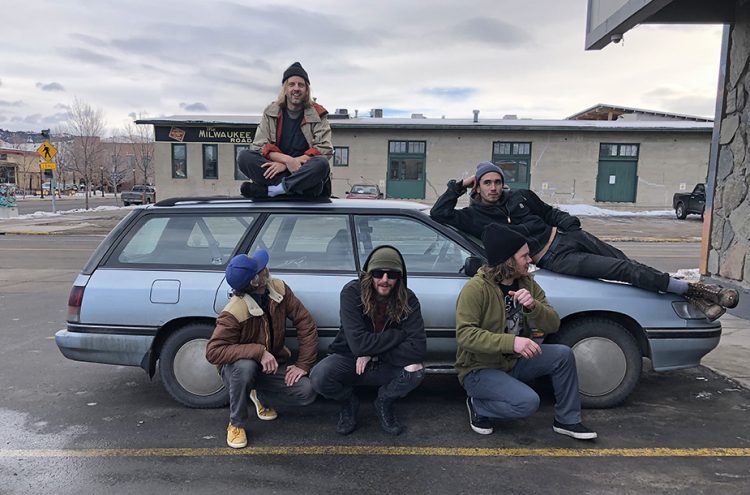 Today's track premiere of "Brown" comes to you from Bozeman, Montana's King Ropes. The song has been a live favorite for several years and is now included on the band's sophomore full length Gravity and Friction which is due out July 26th via Big And Just Little.
The track represents just a small taste of this genre-less group with its grinding blues as King Ropes can give you garage rock, roots rock, psych and/or country depending what song your shuffle lands on. "Brown" is an over 7-minute story that has all the snapshots of life you would expect from the blues as it moves through despair. confusion and even elation.
"Brown" is a true circle of life that pulls you into King Ropes shoes and will quickly have you looking for more. It is also a perfect introduction to a band that has plenty more to share which you will find on Gravity and Friction.

King Ropes Website
King Ropes Facebook
Online Music Magazine: Independent Music Reviews, Vinyl Spotlights, Music News, Videos, 7-inch record features + more!
Latest posts by Fire Note Staff (see all)
Please follow and like us: