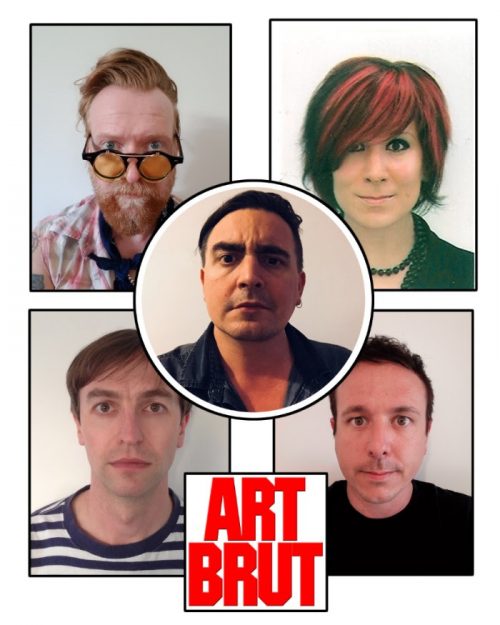 Art Brut is back and just released a brand new single and today's Friday Fire Track, "Wham! Bang! Pow! Let's Rock Out." Frontman Eddie Argos says of the track, "This is a song about making new friends, I hope it works out…Watch the fuck out! We're back and very rejuvenated." Strong words but the song backs it up with its 100% Art Brut venom!
Alcopop! Records have signed the Berlin-based post-punk art rock band but have not released any other info about new material except for today's single. With that said, live it up now and enjoy your Friday!

Thomas has a wide range of musical tastes as the NYC scene consistently broadens his pallet. Thomas is enjoying the opportunity to write at TFN and in his spare time is always looking for limited pressings of vinyl to add to his ever growing collection.
Latest posts by Thomas Wilde (see all)
Please follow and like us: