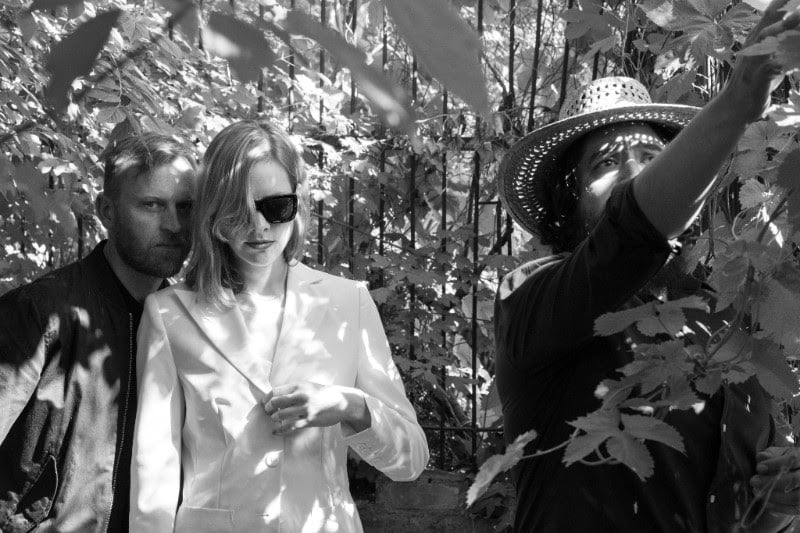 Not sure why but trippy seemed liked the style of music to feature today and Mexico City's Exploded View has the perfect new track. The Friday Fire Track, "Raven Raven," has a hypnotic but sterile pulse as Annika Henderson' vocals float through its mystic haze. The effect reminds me of several Kim Gordon fronted songs in Sonic Youth as all ears are on Henderson but there is a multitude going on musically in the background. Exploded View successfully wrap post-punk, psych, and indie rock all into one satisfying presentation on this track!
"Raven Raven" can be found on Exploded View's second full length, Obey, which is out September 28th via Sacred Bones Records. Based on this song, the trio of Henderson, Hugo Quezada (Robota) and Martin Thulin (Crocodiles), should have a record to look forward to in the fall. Enjoy your Friday!

Exploded View Website
Exploded View Facebook
Sacred Bones Records
Thomas has a wide range of musical tastes as the NYC scene consistently broadens his pallet. Thomas is enjoying the opportunity to write at TFN and in his spare time is always looking for limited pressings of vinyl to add to his ever growing collection.
Latest posts by Thomas Wilde (see all)
Please follow and like us: