Franz Ferdinand


Always Ascending
Domino Records [2018]


Fire Note Says: On their fifth album, Franz Ferdinand embrace a polished pop sensibility.
Album Review: If you've been paying attention to creative movement in the rock music scene for long enough you begin to notice how sounds and styles tend to recycle even as new artists are trying to push in new directions. (If you have to ask, you're probably too young.) Take last year's lovely Beck album, which had a definitive 80's techno/new wave vibe. Around and around the music goes, music from older periods influence fresh creativity, it's the nature of things it seems, and the latest disc from Franz Ferdinand reflects a similar set of inspirations.
The Scottish indie rockers who named their band for the Austrian Archduke whose assassination led to the First World War, arrived in the early 00's with a sound often described as "post-punk" in the same wave that gave us Arctic Monkeys. And like many UK bands, FF have evolved toward a more polished pop sensibility over the course of their 5 studio releases, and the 2015 collaboration with the American band, Sparks, under the FFS moniker.
I once had one of the differences between many UK acts and those indie and alternative rockers in the US who often look down on pop music and any efforts to access the Top 40 explained to me by the guitar player in Scottish band Del Amitri, Iain Harvey. In the British Isles, he said, young musicians were raised in an environment where bands like The Who and Beatles played on T.V. shows like "Top of the Pops," so they didn't draw arbitrary categories between pop and rock, as many radio formats do in America. In Ireland, Scotland and Britain, saying that some band had "sold out," meant they sold enough tickets to fill an arena, it was not a derogatory term for playing to the lowest common denominator. It occurs to me, this discrepancy might also apply to popular Irish rockers U2's musical evolution as well.
Thus, on their fifth release we hear a familiar 80's dancehall new wave rhythm in the album's title track, "Always Ascending," the disco bass line of "Lazy Boy" and that polished pop sensibility the dominates the disc's 10 songs. For instance, vocalist Alex Kapranos's baritone delivery at the opening of the album through to the balladry on the album's closing song, "Slow Don't Kill Me Slow," recalls the sultry bedroom vocals of 80's Briit-pop/new wave sensation ABC's vocalist, Martin Fry.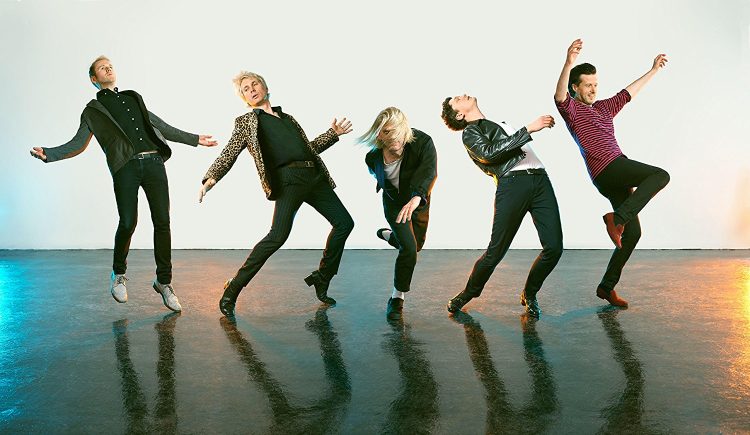 As the title suggests, Always Ascending is an expression of positivity with a noteworthy absence of irony. In "Finally," they celebrate that they have found their intended audience. "The Academy Award" describes a world where we're all playing the lead role in the movie of out lives. "Lois Lane," celebrates a "pretty strong woman" journalist, who can "make good choices, to change our world, so you can be happy."
"Huck and Jim" casts it's eyes on the U.S. while recalling Mark Twain's literary heroes, and imagines telling Americans about the universal care of Britain's National Health Service and the activity of our country's Diplomatic Security Service, while "drinking 40's" with the fictional characters. If there's a darker political undertone suggested in the lyrics, it's not made obvious in the music even though the semi reggae feel in the rhythms find the band rocking a bit more than elsewhere on the album.
On the whole, fans of the Franz Ferdinand's edgier post-punk rawness and the crunchy guitar sound on full display back on the band's debut single, "Take Me Out," are likely to be disappointed by the polished pop of Always Ascending. But in many UK bands that appears to be the natural course of events as they age and grow in musical skill and sophistication.
Key Tracks: "Always Ascending" / "Paper Cages" / "Finally"
Artists With Similar Fire: Arctic Monkeys / Interpol / Blur
Franz Ferdinand Website
Franz Ferdinand Facebook
Domino Records
– Reviewed by Brian Q. Newcomb
Brian Quincy Newcomb has found work as rock critic and music journalist since the early 80's, contributing over the years to Billboard Magazine, Paste, The Riverfront Times, and The St. Louis Post-Dispatch.
Latest posts by Brian Q. Newcomb (see all)
Please follow and like us: