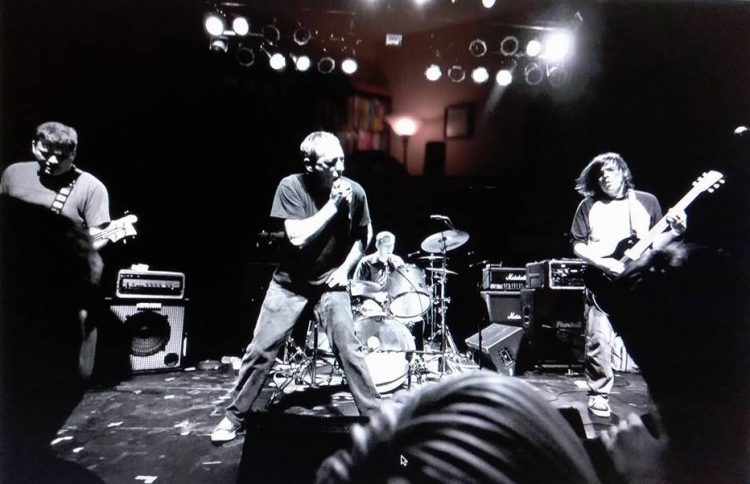 Since the early 1980's, Chris Barrows has been one of the staple front men in the punk rock scene most recognizably with his pop-punk group Pink Lincolns. If you ever want to check them out, TFN highly recommends their second record, Headache (1989), which was just recently reissued on vinyl.
Barrows formed the Spears in 2007 and it has featured members of Down by Law, DRI, Hated Youth and more. On June 29, Rad Girlfriend Records will release the Spears new LP, Ghosts, that includes today's track "Born Bad." The song features Greg Ginn (Black Flag) on guitar and as you will hear it is a total punk ripper.
The riffs, the rapid delivery vocals and the intricate guitar work in the background creates the perfect lesson for any new punk band out there on how it is done! The Spears flex their veteran muscle here which puts Ghosts on our radar for a must have punk record to pick up in 2018.

The Spears Facebook
Rad Girlfriend Records
Thomas has a wide range of musical tastes as the NYC scene consistently broadens his pallet. Thomas is enjoying the opportunity to write at TFN and in his spare time is always looking for limited pressings of vinyl to add to his ever growing collection.
Latest posts by Thomas Wilde (see all)
Please follow and like us: