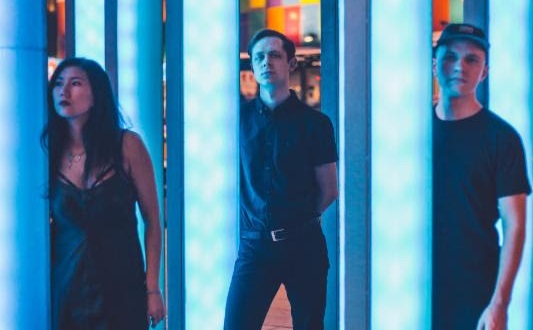 New Zealand's Wax Chattels are releasing their self-titled LP on May 18th via Flying Nun/Captured Tracks. The band call themselves "guitarless guitar music." Have we sparked your interest yet? Thought so!
Today's Friday Fire Track, "In My Mouth," is your first taste of Wax Chattles and their mix of experimental punk like Brainiac blended with a new wave beat similar to The Faint. This hyper energy you hear is all created by a keyboard, bass and drums. There is no guitar!
As surprising as that is after hearing the song, you will be even more impressed with Wax Chattles as they pull off an entertainig upside down atmosphere that will keep you on the edge – Enjoy your Friday!

Wax Chattles Website
Wax Chattles Facebook
Captured Tracks Website
Thomas has a wide range of musical tastes as the NYC scene consistently broadens his pallet. Thomas is enjoying the opportunity to write at TFN and in his spare time is always looking for limited pressings of vinyl to add to his ever growing collection.
Latest posts by Thomas Wilde (see all)
Please follow and like us: