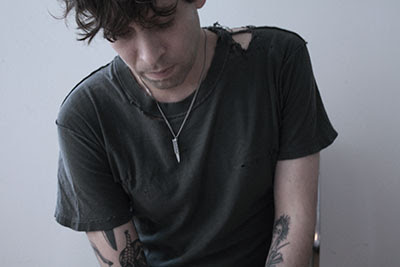 "I can't control myself, I can't control myself" is the desperate cry of The Soft Moon's Luis Vasquez's on today's Friday Fire Track, "Burn." It is the intense lead off track from The Soft Moon's fourth studio record, Criminal, which is due out February 2nd, 2018 via Sacred Bones Records.
This track has a rounded out Nine Inch Nails type of aggression that showcases every internal struggle Vasquez possesses. Its pulses are raw and his vocals just barely come up for air around all the buzzing. This is a track that will ignite your Friday – enjoy!

The Soft Moon Website
The Soft Moon Facebook
Sacred Bones Records
Thomas has a wide range of musical tastes as the NYC scene consistently broadens his pallet. Thomas is enjoying the opportunity to write at TFN and in his spare time is always looking for limited pressings of vinyl to add to his ever growing collection.
Latest posts by Thomas Wilde (see all)
Please follow and like us: